Even in the off-season the UWG Women's tennis team maintains a busy schedule of workouts, practices and competition matches to excel at their sport.
The team traveled to their first competition of the fall semester and competed from Oct. 12-14, at Georgia Gwinnett College where they challenged players from DI, DII, DIII and NAIA programs. Their next competition has the team traveling to Montgomery, AL from Oct. 26-28 to compete in the Gulf South Conference Tournament.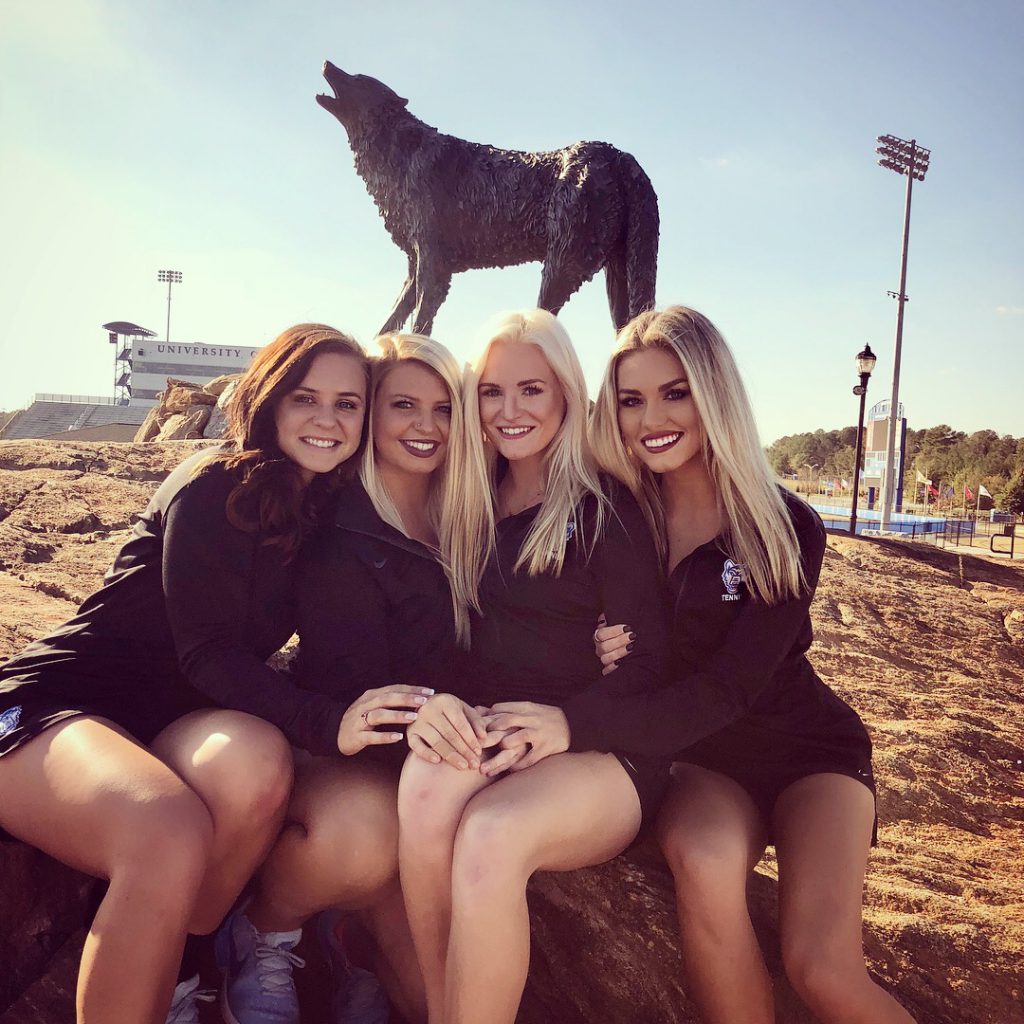 Entering his sixth season coaching tennis for the UWG Women's team, Michael Coleman has high hopes and expectations for the girls this fall and spring.
"The
GGC tournament was a tough test for us as our first competition of the year. This tournament always has players from DI, DII, DIII and NAIA programs that are nationally ranked. It's always a good test to be pushed and see how our players react, especially the freshmen who may not have seen this level of play before," said Coleman.
"I
was pleased with the grit and fire everyone showed in their matches at GGC, win or lose."
With the upcoming Gulf South Conference Tournament Coleman feels more confident in doubles teams and singles line-ups and is looking forward to seeing the girls fight hard to compete and win matches in Montgomery.
"As
we move to the Gulf South Conference Tournament in late October I'm looking for us to become more comfortable under the pressure of match play. Our conference is one of the toughest in the country and that's a good thing. It pushes us to improve and fight," said Coleman.
The GSC Fall Tournament is a new event being hosted this year for all of the GSC tennis teams, with six singles brackets and three doubles play brackets.
"All
GSC teams submit a roster of players listing 1-6 for singles and 1-3 for doubles play. All singles line 1 players go into a bracket to compete against each other and so forth for line 3-6 players. At the end, there will be a champion in each fight. This will allow players to shine on an individual basis as well as a team," said Coleman.
Coleman emphasizes the hard work, dedication and overall personality that the tennis team has as a special aspect of UWG.
"I
don't think most are aware of the commitment and dedication our athletes put forward in this program," said Coleman.
"From
6 a.m. workouts to daily practice while taking full class loads is difficult to balance. Several of our athletes work part-time jobs and many are also involved in campus activities from sororities to student athlete advisory councils.
"Time
management is something I always stress to the girls and they do a good job at it. Our team GPA was a 3.4 last year, one of the highest in all sports at UWG," continued Coleman.
With a challenging spring schedule, the UWG women's tennis team will continue their hard work on and off the court this fall and expect to make big improvements to their game and out of conference play.
"We
have a talented group of girls on the tennis team and we are looking forward to our Spring season," said Coleman.
"The
girls set high standards for themselves both on and off court and I'm excited about the upcoming season."
Comments
comments