Preparation for Imagine Music Festival in Atlanta is kicking into high gear with the festival fast approaching. From Sep. 22 through 24, 2017, Atlanta Motor Speedway will be hopping to the beat of EDM music coming from more than six stages over those three days.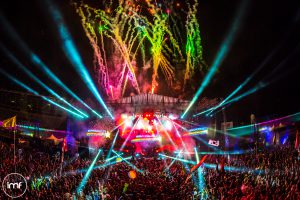 The festival, produced by Iris Presents, is in its fourth year, is looking forward to improving visitor experience. In addition to an expanded lineup, Imagine staff is implementing many new amenities based on feedback from visitors from the 2016 festival. These amenities include better hydration stations, campground upgrades as well as shade and phone charging areas. Atlanta Motor Speedway also will boast additional entertainment for festival goers ranging from dancing, art and a massive splash pool. Being one of America's last remaining independent festivals, visitors are promised "an all encompassing, 360-degree sensory experience that blends music, circus troupes, performers, dancers, art, workshops, classes and more."
The 2017 lineup promises more excitement than ever with the likes of Above & Beyond, Deadmou5, Tiësto, Pretty Lights Live and Gordon City headlining the 3-day festival.
Camping on festival grounds is also available for the visitors, with four camping packages starting at $99. Tickets for the festival as well as camping can be purchased online at imaginefestival.com.
The West Georgian would like to congratulate Bryan Anderson for winning two tickets to the festival by participating in our social media contest. Thank you to all who participated in the contest.
Comments
comments