UWG Police launched a new app, LiveSafe, this semester to improve emergency communications and enable students to utilize updated safety features.
LiveSafe allows students to call University Police or 911 with the simple press of button, rather than dialing the number or scrolling through a list of contacts. Police dispatch will be able to track students with GPS once they contact the police in an emergency.
LiveSafe also offers text message communication with police dispatch and GPS tracking through text messaging. So, if a student is in a situation where it is unsafe to publicly call campus police, they can instead discreetly contact campus police through text messaging.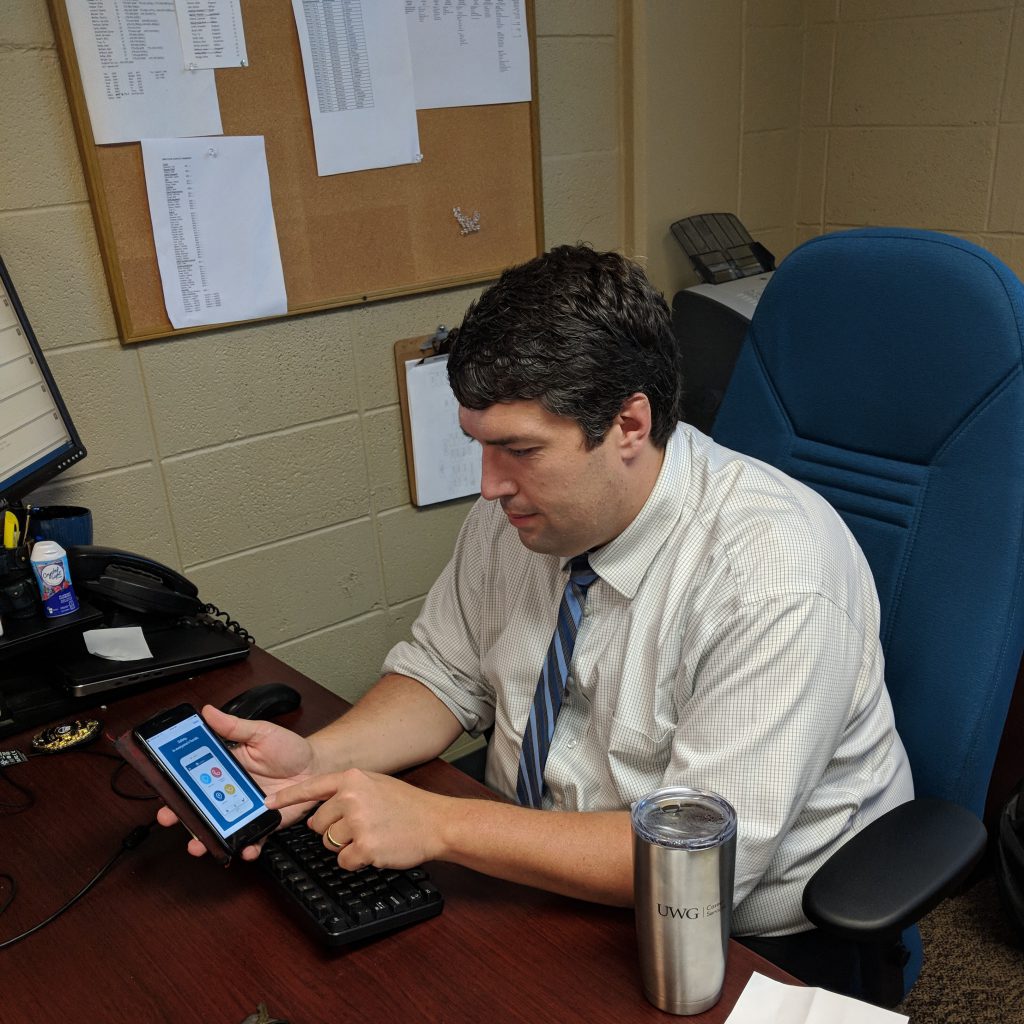 LiveSafe also introduces an updated system of emergency alerts and response to emergency situations. Previously UWG students who downloaded the old campus safety app, Wolf Guardian, were not necessarily enrolled in the campus police emergency notification list. So, several students were missing emergency alerts via text and email.
With LiveSafe, students that download the app and login are automatically enrolled in the campus police emergency notification system. LiveSafe also addresses some drawbacks of text message emergency alerts.
"During a true emergency, cell phone towers get jammed up because there are so many calls going back and forth, so text messages don't traditionally get out," said UWG Chief of Police, Tom Saccenti.
"With
the LiveSafe app you'll get a text message and an email alert, but you'll also get a popup message. An advantage of that is that the popup message uses the data network instead of the cellular network, which traditionally doesn't get bogged down during emergencies."
The app has a hand in emergency response as well, taking efforts a step further than alerting the campus.
"We can also use LiveSafe to do an emergency alert check in," said Saccenti.
"So,
let's say we had a shooter in a building on campus. We could geofence the building and send an emergency alert to only the people in the building, with only two buttons: okay or not okay. If you say you're not okay it sends us your GPS location."
Students can also take campus safety features into their own hands, with a feature on the LiveSafe app called SafeWalk. SafeWalk allows students to have their location monitored by campus police or by other students if they are walking alone or walking in an area where they feel unsafe. Campus police can be notified immediately if something happens to the student before they reach their destination. According to UWG Police, over 160 students have already used SafeWalk this semester.
Comments
comments