The Vault, a new bar on Adamson Square, offers exclusive membership for those who would like to experience a speakeasy atmosphere in downtown Carrollton. Its secretive nature and private entry separates the bar from all others in the area.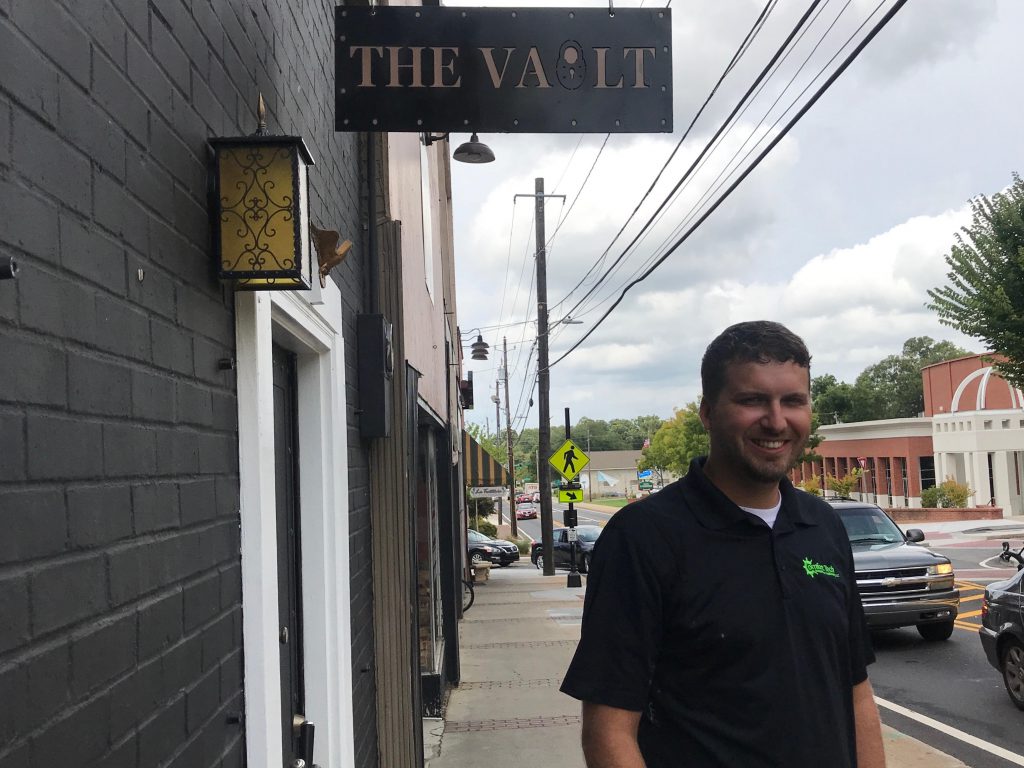 John McCurdy, Director of Operations and co-owner of The Vault, came up with the idea for the bar with the help of his brother Michael McCurdy and co-owners Chandler Liner and Daniel Aldrich.
"We sell annual memberships. We take applications for those interested and see the character of the person, who they know,
'are
they our type of people?,' and our board approves those based on that merit," said McCurdy.
"On
our website, you can see the different tiers of membership that we offer, and you can apply there as well, or you can get in touch with one of the owners."
The application process allows for a wide variety of bar-goers to be admitted. With a current demographic range of 21-year-olds to people in their sixties, the range of people you'll see at The Vault is endless.
"Anybody from local business owners to young professionals join," said McCurdy.
"We
don't target a specific demographic, either. If you act civilly and like to have a good time, watch a live band, see a magician… we would love to have you."
The original intentions for The Vault were far from the establishment that it is today, as it was planned to be a much more mundane service for Carrollton Alive.
"The Vault started out as a place to host our events. We were going to have our office there for Carrollton Alive, and it started growing into an idea for a speakeasy," said McCurdy.
"We
thought it'd be kind of cool to have something different here in Carrollton. There are a lot of bars, but there's nothing quite like The Vault. It's members-only."
Although The Vault welcomes new members, it remains a private bar as only members and prospective members can enter the door.
"It is a private establishment. We don't host events that are open to the public, but if you wanted to come the night of an event, you could join that night, hang out, and take advantage of the various benefits of being a member," said McCurdy.
"We
do tours, too. If you walked up to the door and wanted to see what was going on, we would show you around and you could join right then."
The Vault could also become a trendy place for Greek Life formals and similar gatherings as McCurdy is in the works with West Georgia campus organizations to make the bar an available space for private events.
"We have talked to some of the fraternities and sororities, and they really like the place," said McCurdy.
"We're
still talking to some of them about their formal events. We love to have college students come through."
Comments
comments