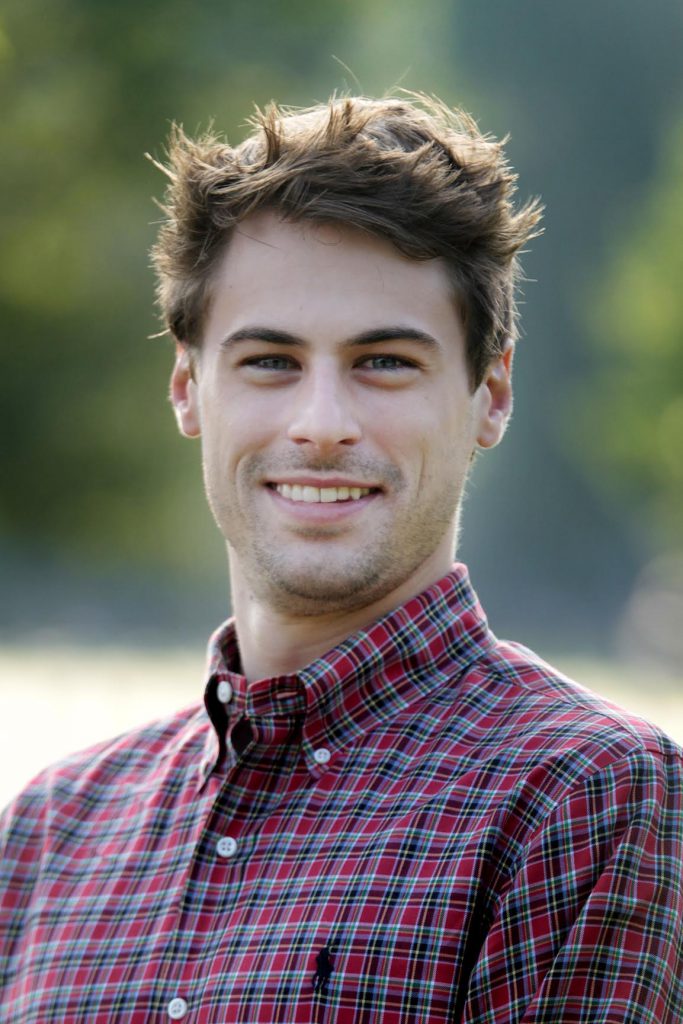 The University of West Georgia's admission staff has added a new Wolf to their team. At the beginning of the spring semester 2017, Evan Jaynes was deemed the new Associate Director of Admissions, and is specifically in charge of Campus Visits and Communications. This title includes overseeing preview days, University Ambassadors, daily campus tours, and tour guides. Jaynes previously worked in the First Year Experience Department at UWG starting the summer of 2015 as Coordinator of Orientation.
Jaynes holds a bachelor degree in business marketing and a minor in leadership studies from the University of South Florida. He then found his calling for student affairs and continued his education at Clemson University for graduate school. He had an experiential learning assistantship in the office of new student and family programs as the student leadership graduate assistant.
Jaynes graduated with a master of education, counselor education with an emphasis in college student affairs. After completing his graduate degree Jaynes was offered the position Coordinator of Orientation at UWG, which he described as the perfect job. Jaynes, now associate director of admissions, is excited about his new position in the office of admissions. He even has a few changes in mind for the ambassador program.
The key element that drew Jaynes to the University of West Georgia is its diverse campus population. Jaynes described his undergraduate institution, USF, as beautiful, not only aesthetically but also culturally. He did not find this same beauty at his graduate institution and that was when he realized that he needed this diversity that he grew up with. He felt as though he found that at UWG.
"I walked across campus (USF) and I would see people of all different creeds and colors and languages," said Jaynes. "I became very used to that so much that it only was when I was in an environment (Clemson University) where that wasn't the case, that I realized what I had. I need that diversity and different ways of thinking so, I wanted to get back to an institution that was more in line with that value." This allowed him to begin his search with an idea of what he wanted out of future institutions.
"When I found this school (UWG) and I started looking into it, I thought 'Okay, this is a little bit more similar demographically to what I like'," Jaynes continued. "I needed to get back to something that was more diverse and had the differing ways of perspective, opinion and lifestyle."
All Jaynes wanted in life was to be a professional helper and he saw a career in student affairs as the perfect opportunity to get paid to do what he loved and build leaders.
He feels as if it was a combination of his minor in leadership studies, and undergraduate career of being an Orientation team leader at USF that lead him to his graduate studies in student affairs.
"(Student Affairs graduate programs) is a way to continue your education as well. A student affairs master's program typically couples their program with an experiential learning assistantship," said Jaynes. "That was very attractive to me, the idea that I could get a masters degree for very little money, go out of state, and begin my career as a grad with a job. I didn't feel as if I was super called to be a businessman of any sort but I do feel called that I can make a difference in this field."
Jaynes is excited for his new job and is diving in headfirst. He has only been in this position for a month but does have a few ideas for campus visits, specifically the University Ambassadors.
"I feel that we can do a whole lot more with the ambassadors and the ambassador program. Not that we don't do a lot now," said Jaynes. "I just think that we could tailor training and potentially tailor the experience a little bit just to get more out of the ambassadors, and for the ambassadors to get more out of their experience. Also, really develop and have more of an impact on the entire campus community not just the admissions office."
Currently, ambassadors help with group campus tours, preview days, community service and other tasks within the admissions office. It seems as if we may see a lot more from the University Ambassadors in the near future.