On a steamy evening on Thursday, Oct. 3, SunTrust Park hosted the second playoff series of its existence between the Atlanta Braves and St. Louis Cardinals, which ended in thrilling fashion as the Cardinals would win the first game of the five game series, 7-6.  
Prior to the game one of the NLDS Braves fans packed out the Battery hours before the start of the game. 
"I have traveled here all the way from Knoxville, Tennessee and I have been a fan of the Braves since I was eight years old," said Jake Brown, Braves A-list member.  
The Braves would take an early lead in the first inning as Ozzie Albies would score from third on a Kolten Wong E-4, but Cardinals right fielder Dexter Fowler would tie the game on a ground out RBI in the top of the fifth. The Braves would capitalize off another rally in the bottom of the sixth scoring two runs off a Dansby Swanson single and a throwing error by Paul DeJong of the Cardinals.  
The Cardinals again would tie the game in the top of the eighth inning on a Paul Goldschmidt solo home run off of relief pitcher Luke Jackson and a Matt Carpenter single which scored DeJong to make the score 3-3. It wasn't until the top of the ninth that Marcel Ozuna came to the plate with the bases load and ripped a double down the left field line and scored two runs.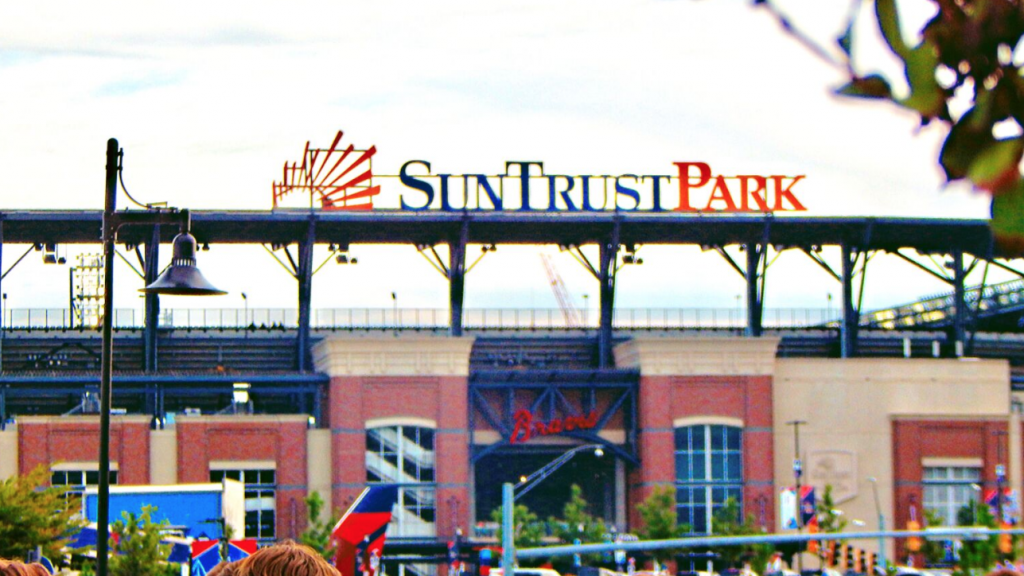 Photo Credit: Arvon Bacon.
But the scoring didn't stop there, the Cardinals second baseman Kolten Wong would hit another ringing double down the right field line scoring another two runs before the inning would end with Carlos Martinez striking out on a blazing high fastball from Braves reliever Sean Newcomb. The Cardinals would take a commanding 7-3 lead. 
"I have been a braves fan my whole life and the Braves will beat the Cardinals in four games this series," said Braves fan in attendance Ray Smith. "The Braves have put together a team similar to out 1995 team. We have good starting pitching, but I feel our lineup has never been this deep with quality hitters." 
With some fans clearing out of the park after being discouraged by the four-run deficit, the Braves would gear up for what would be an epic short-lived comeback. Braves manager Brian Snitker would pinch hit the speedy Billy Hamilton for the pitcher's spot, and Hamilton started the inning with a walk. The next batter up would be the young phenom Ronald Acuna Jr. who hit a two-run home run to cut the deficit to two runs, 7-5.  
The fireworks wouldn't stop there as Freddie Freeman would hit a solo home run of his own to trim the deficit to one run, 7-6. However the Braves' potential comeback would be halted with a Carlos Martinez strike out of Nick Markakis.  
Comments
comments