First Man, directed by Damien Chazelle and starring Claire Foy and Ryan Gosling, follows Neil Armstrong on his journey to become the first man on the moon.
The film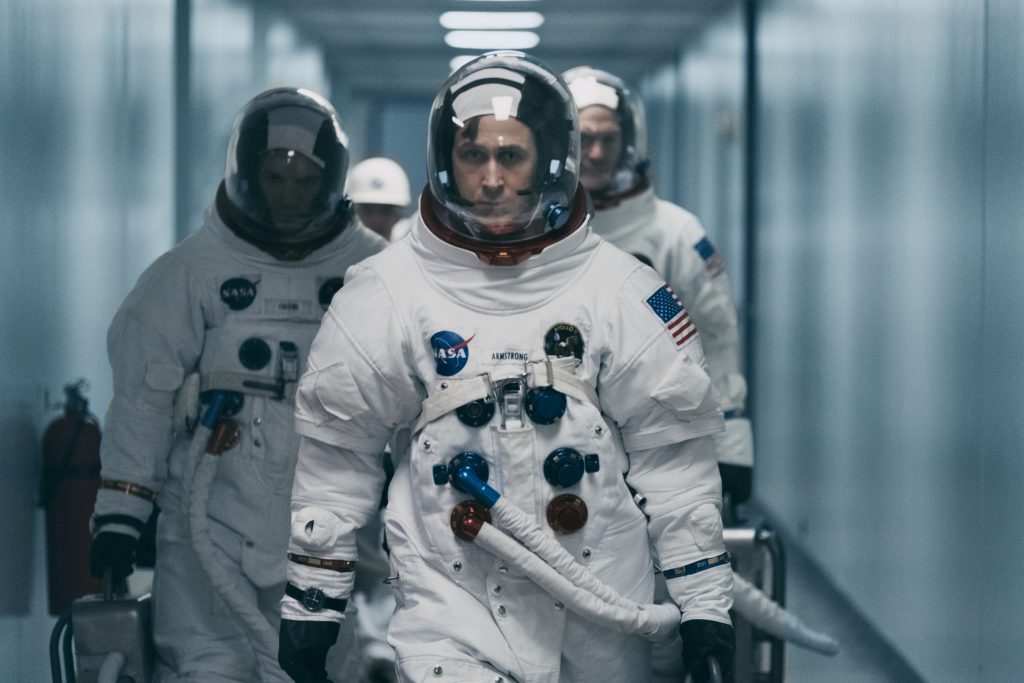 An impressive aspect of this film is how Chazelle and his team showcased Neil Armstrong on such a deep level. The husband, father and astronaut was a stoic man during his lifetime and he did not open himself up to the public very often. These reclusive and often silent tendencies made Gosling the perfect man for the role. Known for his intense facial acting Gosling carried an strong performance throughout the two hour and twenty-minute film with very little dialogue.
Claire Foy, who played Janet Armstrong, also brought forth a beautiful performance as she portrayed a very raw and truthful side of what it was like being an astronaut's wife.
On top of the wonderful acting, all the scenes occuring in space were shot in-screen, meaning that Chazelle used minimal CGI to construct the scenes. This approach gave the scenes a genuine appearance. Chazelle did an amazing job at including the audience in the situation, making them feel the danger and mimicking what it is like to go to the moon. Because of Chazelle's choice, the film set itself apart from many other space odysseys and catered to the authenticity of Neil's biopic.
One critique of the film is the vagueness surrounding the Armstrong family. Though the Armstrongs were known for their exclusivity, Chazelle had to show how NASA got to the moon and how that affected the Armstrongs individually and as a family while having to address tough questions all in two hours. While nothing felt rushed, certain aspects of the family's story felt incomplete because of the various issues that were being juggled.
Regardless, the film was intriguing from start to finish and the credit belongs to Chazelle, Gosling and Foy.
At the Regal Atlantic Station in Atlanta, Georgia, Chazelle held an advance showing where he and Gosling held a Q & A session.
"What
grabbed me was just how much of Neil's story I didn't know," said Chazelle.
"I
grew up thinking I knew what you needed to know about the moon landing. Felt like there was not that much story to tell, or it was so much of a success story that there was no drama. What I was amazed by was how much of a literal failure that road was to the moon."
Gosling went on to describe how much help Armstrong's family was to him getting into character. Armstrong's sons and friends all talked about his life and gave Gosling as much information as he needed to portray the icon on the big screen.
First Man is sure to be a shoe in for some Oscar nominations and other high-end awards.
When all is said and done,
Comments
comments