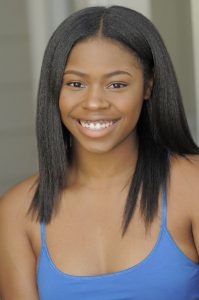 The record breaking film, "Black Panther" is one of the most popular movies out this year. While it may be a huge hit nationwide, it is particularly valued by one student at the University of West Georgia who had the opportunity to land a role in the film.
In November of 2016, there was a large open casting call in Atlanta for "Black Panther", calling for all people of African descent. Over the course of two days, Tammy Smith Casting had three different showings. Each showing hosted around 500 people with hopes of being cast in the film.
UWG student and aspiring actress Naja West was cast in the film as an extra and says that Coogler hand-picked her himself.
"We had to line up, take a picture and were then told that the director will hand pick us himself, and he chose me," said West. "That was so crazy, Ryan Coogler chose me."
Over 5,000 people showed up to the casting call and only around 100 to 150 people were chosen for the scene West played in, which was a member of the border tribe. She also made an appearance in the fighting scene as one of the warrior women on the waterfall. Although she was covered head to toe in traditional African gear, people still noticed that she was in the film.
"One of my friends said that she saw me in the movie," said West. "I didn't think anyone would notice me because of my costume, but because I was in the film I knew what to look for; that was pretty cool."
West also had the opportunity to meet some of the stars of "Black Panther", including Chadwick Boseman and Daniel Kaluuya, best known for his leading role in Oscar winning film, "Get Out".
"Chadwick was probably one of the nicest people that I have met on a set before," said West. "He is so approachable and friendly."
West has been acting since she was a toddler and has dreams of making it big one day. She wants to do more than just extra work but right now she will take as much experience as she can get.
"I love being a part of films and shows that make a difference and mean something," said West. "Black Panther is something that will always be a known film and to say that I was a part of it and casted in it is amazing."
Comments
comments