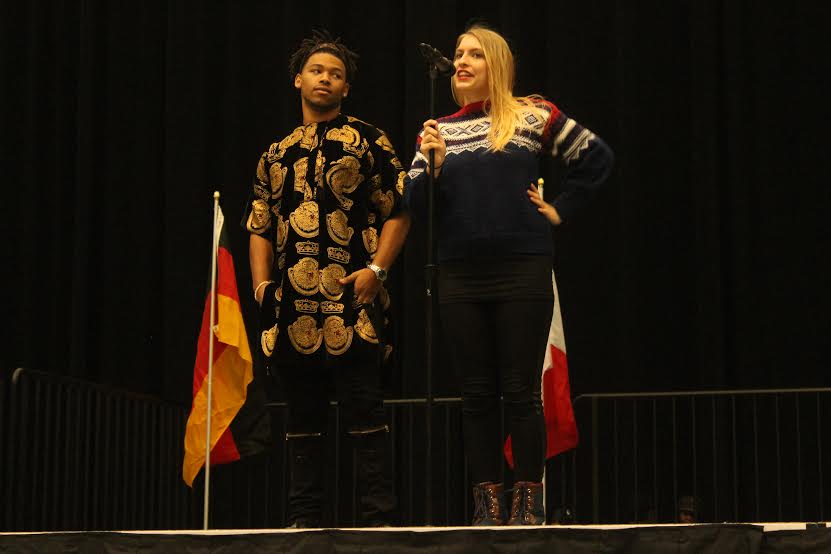 The International Night at the University of West Georgia took place on Friday, Feb. 3, 2017 at the Coliseum. This event annually brings together students from all over the world. One of the major attractions of this event is the food. The international students prepare food from their home countries. Many of the students were also adorned in traditional clothes from their home countries. Students expressed the various benefits and struggles of being an international student at the University of West Georgia.
"We try to teach the American populous, students, lecturers and so forth, our culture in music, in dance, in poetry, in fashion, in food," said Henrick Gordon, president of the UWG International Student Club. "Everything that says West Africa, everything that says Jamaica, everything that says Macedonia, we try to get that across."
This event has grown over the past couple of years.  This year, however, is the first year that it has taken place in the Coliseum. In previous years, this event has taken place in the Technology Enhanced Learning Center on campus. Due to the large turnout last year, International Night called for a bigger venue this year in order to house the expanding number of people attending the event this year and the many years to come.
"It initially was held in a dining hall, we have grown, we have gotten way past that space and it is now being held at the Coliseum," said Gordon.
The International Student Club has gone to greater lengths in order to spread the word about this year's International Night, taking advantage of social media outlets like Facebook and Instagram. They have also done much in terms of reaching out to the Carrollton community and getting involved with businesses outside of UWG.
"Places like Gallery Row, Leopoldo's, The Border, Samba Loca, Alley Cat." explained Smith. "They have been on board, they keep coming to our events. They send food, they send workers to serve the food, they help us financially."
This kind of cooperation not only helps the International Student Club, but the business as well, forming a bond between both parties.
"It forms a partnership," said Gordon. "Because when we see that they are being this kind to us, we go and we tell the students that this place is somewhere you can go and get some food because they are always supporting us so we will support them."
Not only were there many students that showed up at the event, but people varying from all ages, from children to senior citizens. The International Night has come a long way in the short five years that it has taken place. The International Student Club will continue to expand International Night and do its best to continue to involve the Carrollton community in every way possible. They hope that this will also inspire other international students to want to come to further their education at UWG.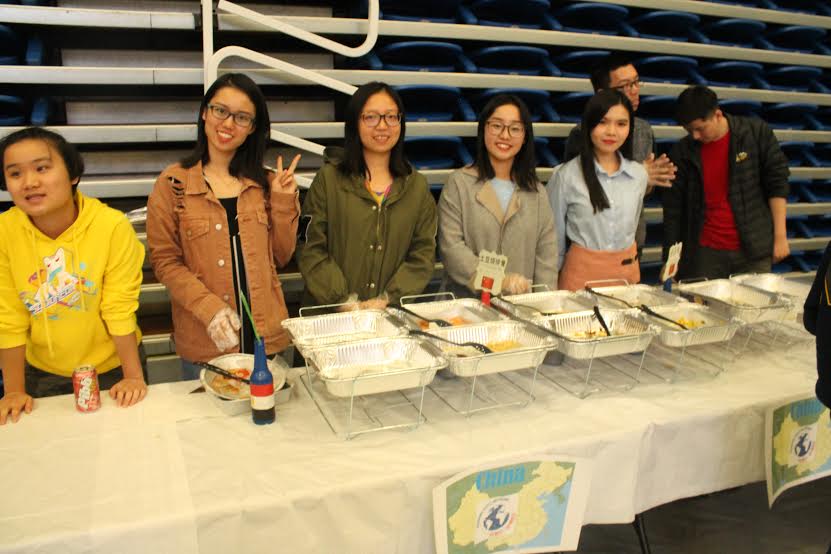 Comments
comments