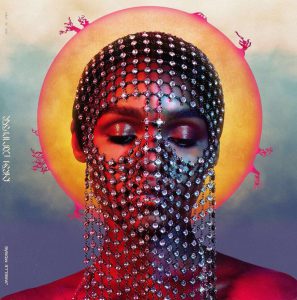 Janelle Monáe returned from her five year musical hiatus with some new music. Monae released two new singles titled "Make Me Feel" and "Django Jane" on Feb. 23. For her upcoming album, the singer worked with her mentor and friend Prince before he passed away in 2016. The songs will be featured on her third studio album, Dirty Computer which will be released April 27.
After the release of her second album, The Electric Lady, the "Tightrope" songstress took a break from the music scene and ventured into acting. Monáe went on to star in the Academy Award winning Moonlight and Hidden Figures. During her five year break from making solo music, Monáe only featured on a small number of song. These songs include "Jalapeño " with Pharrell WIlliams for the Hidden Figures soundtrack and "Hum Along and Dance" for the show The Get Down soundtrack. Monae has finally returned from her break from making a solo project with her album Dirty Computer.
Monáe cites Prince as one of her biggest inspirations for her new album. Monáe and Prince had a long relationship and he helped her break out into the music scene. When Monáe was not invited to perform at the 2013 BET Awards, Prince personally called producers and demanded that she get a performance slot. Monae and Prince worked together previously on Monae's sophomore album, The Electric Lady with their song "Givin Em What They Love." Prince helped to create the synth line on her song "Make Me Feel."
The single "Make Me Feel" is an 80s pop inspired pop song. The song provides a funky tune and a bouncy synth line. Her former mentor's presence is apparent throughout the song. "Make Me Feel" is reminiscent of Prince's well-known song "Kiss." The song displays a mix of modern influences and old soul that puts her strong vocals on display. Monáe also released a music video. The video is also 80s inspired with neon colors and eccentric fashions. The visual also shows actress Tessa Thompson as Monáe's love interest. The video explores Monáe's sexuality as she is shown with both a male and female love interest.
The song "Django Jane" is the complete opposite of "Make Me Feel." Monáe trades her sweet vocals for a raspy rap performance. The song features a heavy hitting bass line and melodic violins. In this song, Monáe shows a different version of herself. She brags about her new-found success as an actress and raps about deeper issues. Some of the issues that she raps about are gender, race and the intersections of it all. In the music video, Monáe sits upon a throne with a crown on her head. The video features visuals that pays homage to the Black Panther Party with background dancers dressed in all black leather and holding up the Black Panther fist.
The two singles from Dirty Computer shows Monáe's versatility as an artist. She shows that not only can she sing, but she can also tap into the hip hop scene. Her anticipated third album is due to release on April 27.
Comments
comments