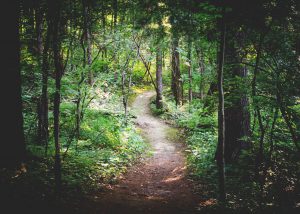 With two successful outings already in the books West Georgia Outdoors is gearing up for an exciting and adventure filled close to the spring semester as they prepare to embark on their seven remaining spring trips in March and April.
For the spring outings WGO sought to provide a wide range of opportunities for students and faculty to experience the outdoors with fellow classmates and coworkers. They also sought to give participants the ability to stay near their normal comfort levels or test their limits by classifying the trips under the cleverly-named categories of "More In-Tents" for overnight trips and "Less In-Tents" for day trips.
As a general rule the overnight trips tend to be located in places that are a considerable distance away while the day trips are planned in and around the community. This idea is evident as overnight trips will take participants as far as Virginia while the majority of the day trips occur within Carroll County.
While all the trips seem to be filled with adventurous opportunities that can be enjoyed by any and every one, the alternative spring break trip scheduled for March 16 – 25 may be the most "in-tents" of them all.
"Our Alternative Spring Break will last the entirety of Spring Break from Saturday to Saturday and we will be going to Virginia and Tennessee," said Erin Mitchell, Graduate Assistant of Outdoor Education for UREC. "We will be doing some backpacking, biking and also some trail work to provide some of that alternative volunteer aspect that we are looking to do."
The Alternative Spring Break trip will certainly provide participants with a number of unforgettable experiences as they will spend a week on the world famous Appalachian Trail which stretches from Georgia to Maine and traverses some of the most beautiful scenery and challenging terrain that the eastern US has to offer. The trip will also feature a bike ride on the Virginia Creeper Trail that stretches across 35 miles of southern Virginia and a hike around Mt. Rogers and the surrounding Highlands area which is known for the numerous herds of wild horses that roam freely.
Other overnight and weekend trips for the spring include a two-day rock climbing experience at Horse Pens 40 located within Palisades Park in North Central Alabama and a white water rafting trip on the Ocoee River in Benton, TN. The rafting trip in particular will be both unique and exciting for WGO as one of their long-time employees, Jared Ashley, spends his summers working for Outdoor Adventure Rafting and is set to be one of the raft guides for the trip as well.
As for the more local and "less in-tents" events that WGO will be providing in the spring students can look forward to a Greenbelt bike ride around Carrollton, a day hike, an intro to mountain biking held at Little Tallapoosa park and a river clean up event on the Chattahoochee River at the McIntosh Reserve near Whitesburg. These events will give students and faculty the chance to build relationships with each other as they come together and connect with the community in and around Carrollton.
For more information on WGO's spring adventure trips and to register for them visit the UREC website.
Comments
comments