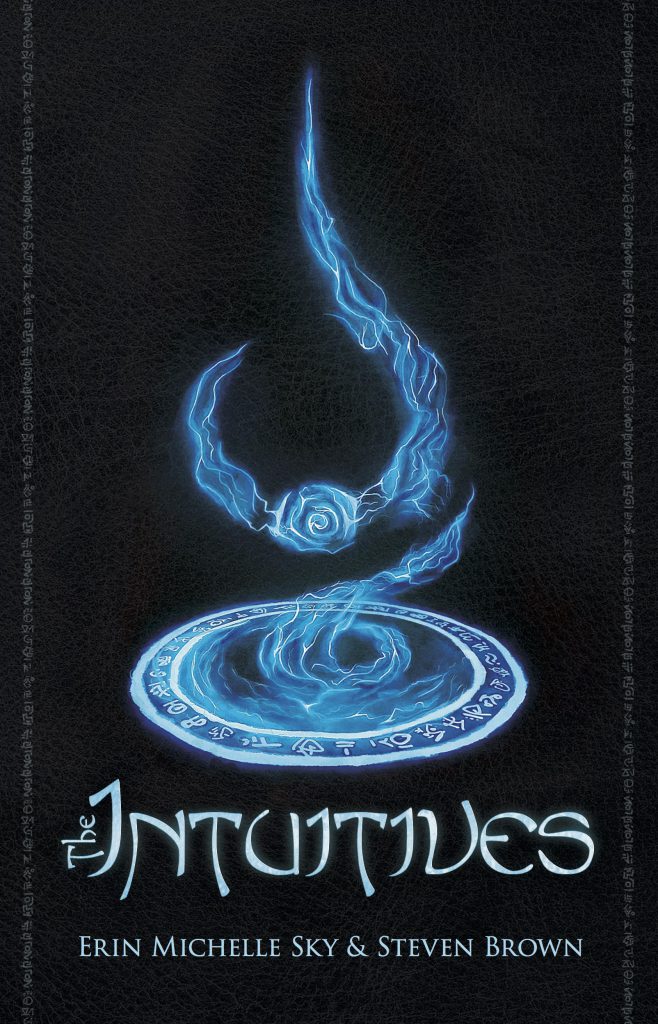 A duo of local Authors from Franklin is set to release their book, The Intuitives, this July. The Authors, Erin Michelle Sky and Steven Brown, have been working on the project for over a year, and are soon going to see their hard work come to fruition.
After being friends for more than a decade, Sky and Brown came up with the idea for The Intuitives: A fiction story about the tomb of Alexander the Great that presents a fantasy that young people can relate to reality. Although they are independent writers on their own, Sky and Brown have recently teamed up to work with each other to produce the best novel possible. "We both consider ourselves good writers," said Sky. "But Steven and I both have or particular strengths. Neither one of us would have been able to write this novel by ourselves."
Sky found her passion for writing when she was in her early teens and got addicted to Anne McCaffrey's Dragonriders of Pern series. "I realized pretty quickly that I wasn't going to be a dragon rider like the books," Sky chuckled. "I did realize that I wanted to be an author and bring people as close to that fantasy and make other people feel the way I felt when I read those books."
Sky's co-author, Steven Brown, also found his niche for writing at an early age. Being the older of two other brothers, Steven used to write stories from scratch to read to his little brothers to keep them occupied. "He found that he was really good at writing, just like I was and he kept going with it." said Sky.
Sky and Brown are a dynamic team with their writing, just like the six characters that are in The Intuitives. Despite the fact that they have different personalities, Sky believes that having people on her team that are different than her is more beneficial than having people who are similar to her. "People seem to value individual work more than team work, which I don't understand," said Sky. "When people work together, you can take all the strengths from every individual and work together to make a project better than anything you could have done by yourself."
The dynamic duo believes strongly in teamwork, which reflects in their novel. Many people today are taught to do work themselves and to not rely on other people for help. "Kids are taught to learn to stand on their own two feet and solve problems themselves," said Sky. "The problem with that is people are limited to their own abilities. People could achieve so much more if they worked as a group with people with a different skillsets as opposed to working as individuals."
Sky and Brown value teamwork more than anything, which is what sets them apart from other authors. "Every superstar has a team of people working for him or her that makes him successful," said Sky. "People like to think Steve Jobs everything with Apple, but they do not look at the Apple development team as a whole. Jobs couldn't have built the iPhone without the help of his Apple team."
The Intuitives will be released to the public on July 25. Readers can view the book at trashdogs.com. Readers can also enter to win one of five free autographed SRC copies of the book at www.goodreads.com/book/show/3323918.
Comments
comments