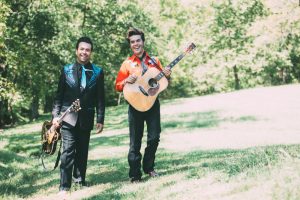 An uprising band known as the Malpass Brothers will be bringing their traditional classic country covers, while providing their original music to UWG's Townsend Center on May 3. The band consists of two brothers, 28 year-old Taylor and 32 year-old Christopher Malpass, and they present their audience with the style and affection for music that they have acquired from their grandfather.
Growing up, Taylor and Christopher would listen and play classic country music with their grandfather. They developed the love for this music through their grandfather, and they want to spread their passion to the public. They have multiple artists that they strive to duplicate throughout their music, but the Malpass Brothers also want to create music for others to duplicate.
"I'd like to classify the genre of music that we create as a mixture of Johnny Cash, Hank Williams Sr. and Merle Haggard." said Taylor Malpass. "We like to play classic songs from these artists, but we also like to create our own music."
The classic country songs that the Malpass Brothers play from these deceased artists are always enjoyed by their fans across the nation, but the Malpass Brothers also have their own songs that have been spread across the world. The Malpass Brothers' title track of their album "Memory That Bad" made CMT's top ten, and was viewed all over the world.
"Memory That Bad" is a classic country song about losing the love of a woman, and has helped propel the Malpass Brothers to a larger fan base. The Malpass Brothers now travel the country on tour to spread their genre of music, and their stop in Carrollton is highly anticipated amongst their Carrollton fans.
"We have performed at a lot of venues across Georgia, and we are excited to come perform for the college crowd of Carrollton." said Taylor Malpass.
The college crowd of Carrollton is also excited about the Malpass Brothers coming to the Townsend Center. UWG senior, Ethan Henninger, plans to attend the concert to hear the classic country that he has loved for years. Much like Taylor and Christoper, Henninger grew up listening to artists such as Hank Williams Sr. and Johnny Cash.
"I'm a huge fan of Hank Williams Sr., and nobody can do it like Hank, but I love the similar style of music that the Malpass Brothers bring to the table," said Henninger.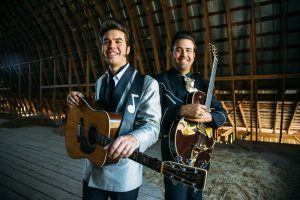 The starting price for tickets to the Malpass Brothers' show at UWG's Townsend Center is $14 and increases to $28 depending on the location of the seat. There are multiple amounts of Malpass Brother in Carrollton, s get your tickets while you can
Photo Credit: Taylor Malpass
Comments
comments