The Mass Communications Equipment Pool is now open for checkout.
Located in G14 on the ground floor of the Anthropology building, the checkout pool provides cameras, microphones and more for students to use for class projects. Students in audio and video production classes this semester have struggled with the limited availability of the Mass Communications Equipment Checkout Pool after the semester started without someone to run it.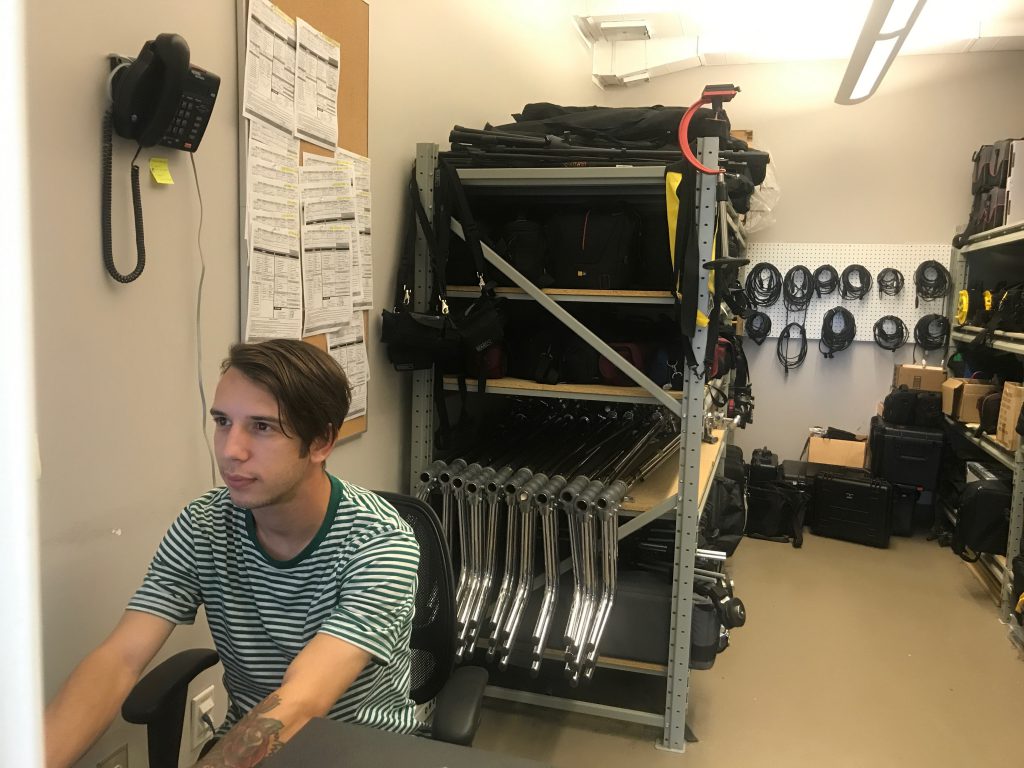 While the university was looking for a new person to run the pool, professors were working with their students to provide the necessary equipment. Now, UWG has hired someone to fill the spot.
Blake Ethridge, a graduate of the SAE Institute with a background in audio engineering, agreed earlier this month to man the checkout pool and began training for its reopening. His experience with audio tech equipped him to fill the position.
"I
started going to school for audio engineering at the SAE Institute in 2015. After being around that atmosphere and being in the recording studio for so long I realized that's not really what I wanted to do," said Ethridge.
"After
I graduated I further pursued my skills by doing hands-on jobs, making my own music every day and networking with other people."
Ethridge continued to work with sound and began setting up audio equipment on stages for touring artists. While the job had its perks, he craved a job with more stability.
"I've
set up some stages for Beyonce and Justin Bieber before. I met Post Malone by doing that," said Ethridge.
"Working
in that atmosphere is awesome because you get to see so many famous people, but I didn't like it too much because of the distance and travel. I liked to be locked down."
Before Ethridge was hired, professors in the Department of Mass Communications would do their best to open the checkout pool when possible for their students, but students in WUTV production classes often had to share the news station equipment with students in other broadcasting courses.
"Professors
were coming by and doing it," said Ethridge.
"There
was no one set just to be here all the time, so they hired me to be here all day on Monday, Wednesday and Friday."
The checkout pool is now officially open for the rest of the year with Ethridge at the window. Only approved classes can check out equipment from the pool and no one is allowed to take home equipment for personal use.
Checkout times are generally from 10 a.m. to 6 p.m. on Mondays, Wednesdays and Fridays. This means students will be able to use the borrowed equipment from Monday to Wednesday, Wednesday to Friday or Friday to Monday. Students can make also make reservations for equipment in person or online via the equipment pool website or email.
Comments
comments