The renowned duo, Newberry and Verch, is coming to spread holiday cheer at the Townsend Center for the Performing Arts on Dec. 11.
Joe Newberry and April Verch travel across the country each December on a holiday tour, spreading Christmas spirit through song while playing multiple instruments including the fiddle, banjo and guitar.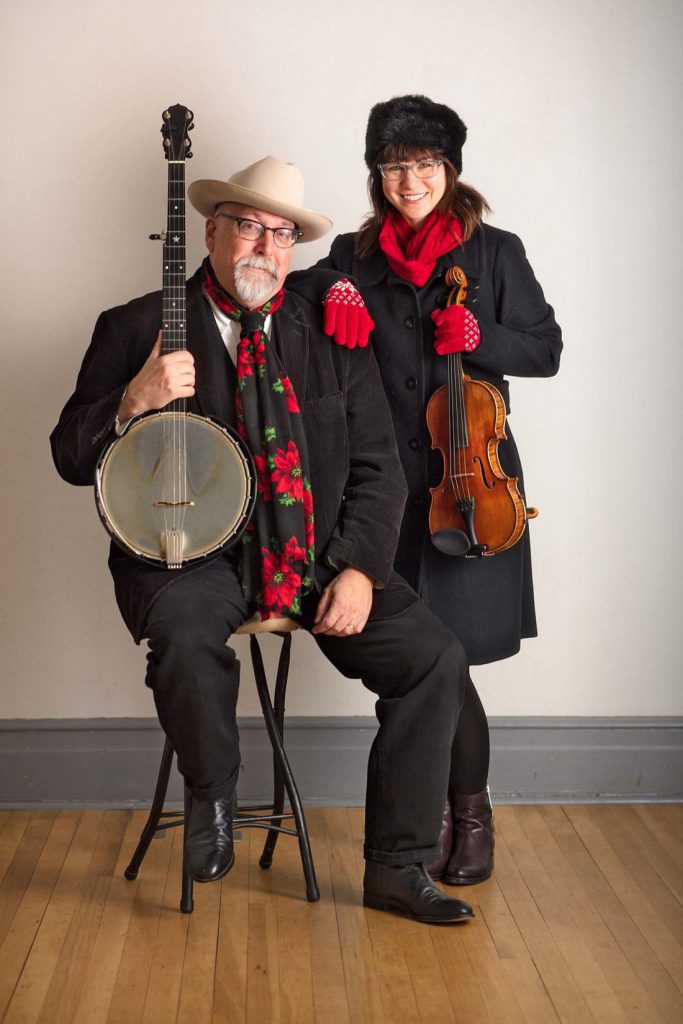 "For both of us, the holidays have always been a special time with traditions of being home with family, decorations, gift-giving and of course good music. Audiences will hear original songs with timeless and well-loved music of the season," said Newberry. "Stories are intertwined around lively fiddle and banjo numbers, including a few traditional dance steps. Our shows harken back to a time when people made their own fun at the holidays, and all year long."
Newberry and Verch both grew up with music being a big part of their home lives. Newberry grew up in Columbia, Missouri around a family who adored singing. He picked up the fiddle at 14 years old and quickly taught himself to play so he could provide a sound for his family as they sang. He cultivated his love for folk, bluegrass and old-time country music during his younger years living at home.
"As a youngster, I wanted to be a professional musician and it is one of the joys of my life to play music for my living; especially in the company of singular musicians like April Verch," said Newberry. "Music was all around us, and we have always loved singing and playing instruments. I was surrounded by some of the great fiddlers of my Missouri Ozarks region; my friends all played, and as we grew up together we learned new music and visited the older players and singers. It really is an unbroken circle, as the old song says."
Verch grew up in the Ottawa Valley region of Ontario, Canada where she started dancing at three years old and nurtured a love for fiddling by the age of six. Her love for music started as a little girl, listening to her father sing and play in a local country band.
"April and I both grew up surrounded by traditional music. We love playing the music of home wherever we go," said Newberry. "That way we are never homesick."
Newberry and Verch were introduced through a mutual friend who ran a venue in North Carolina. The two finally cleared some time in their busy schedules to meet and discovered that their love for fiddling and singing would create a perfect duo.
"We have been playing a little over two years, fitting in our duo among our other projects," said Newberry. "We are excited about our future and looking forward to making music together for a long time. We want to keep making a difference in people's lives as they hear our music and see our shows. It changes and enriches our lives as well. We feel blessed to be able to do our holiday tour and bring joy to others through our music during the best time of the year."
Comments
comments