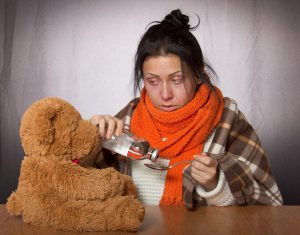 As the flu season continues to worsen in 2018, it is proving to be one of the most dangerous in recent history. According to the Georgia Department of Public health, as of Feb. 3 there have been 66 deaths and over 1000 hospitalizations associated with the flu in the metro Atlanta area alone. One of the largest groups affected are those whose ages range from 18 to 49, making college students one of the most susceptible groups to be affected.
The Georgia Department of Public Health also believes that the number of flu associated deaths, hospitalizations and outbreaks are underestimated due to reporting delays and will increase in the coming weeks.
"If you have not gotten a flu shot yet, do not wait any longer," said Hayla Folden, a Public Information Officer for District 4 of the Georgia Department of Public Health. "The season is not over yet, and though the estimated vaccine efficacy for this season has not been reported yet, vaccination is still the best way to prevent illness. We still have flu vaccine available in all District 4 health departments with no appointment needed."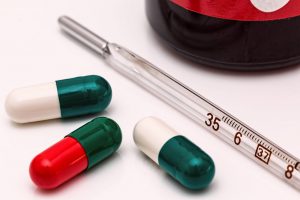 A demand for the flu vaccine increases, supply has decreased, with counties such as Coweta and Carroll running out quickly. For those unable to get the vaccine, there are many preventative steps to stay healthy this season.
The most basic of these steps would be keeping your hands clean and disinfected. Keeping your hands away from your face will also avoid contact with infected areas. If flu-like symptoms such as fever, cough, or body aches do appear, getting rest will help your immune system fight the virus.
Regular sleep is one of the best things for a body fighting the flu. Over-the-counter medications such as ibuprofen can also help reduce fever, and of course drinking fluids is essential. It is recommended that those who are infected with the flu virus stay home 24 hours after the fever is gone to ensure the contagion spreads as little as possible.
The intensity of the flu and its symptoms are high and very widespread throughout Georgia according to the Department of Public Health, though it has not reached pandemic-level yet. The flu vaccine and preventative steps will be key to staying healthy this season.
Comments
comments