In its second year at UWG, Delight Ministries has answered prayers for many young women who have long sought an intimate community and fellowship.
Delight Ministries is a small, Christ-centered community of college women who gather each Wednesday evening to dig deeper into God's word. The community of young women offers support, inclusiveness and love among each other. Delight is a safe haven where women in college can relate to one another's accomplishments, hardships and daily life struggles while learning more about God's love, mercy, faithfulness and direction for each and every person's life.
There are more than 50 active members in Delight's collegiate women's community group at UWG. These girls meet each Wednesday at 8 p.m. in Room 3 of the Education Building to read and discuss Delight's weekly devotions that appeal to daily struggles, situations and circumstances relatable to the lives of college women. Delight provides a stress-free, diversified and lovable women's community.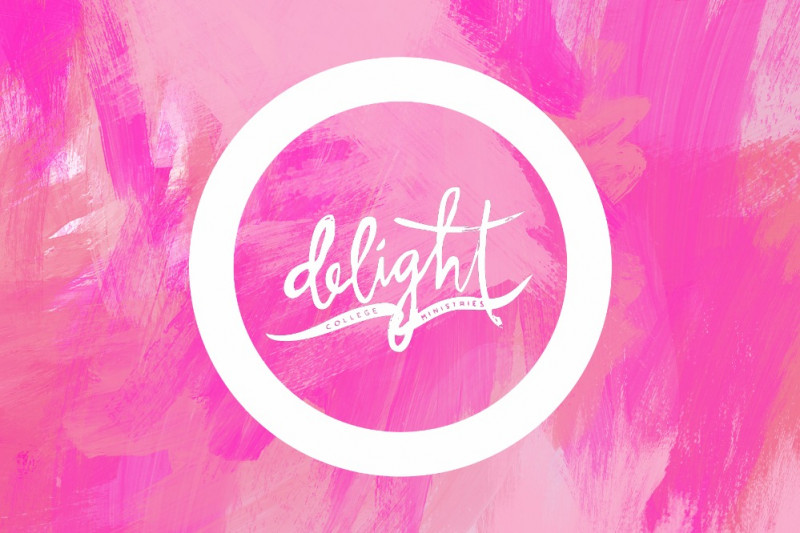 "You truly make relationships with other girls who may be going through similar things by coming and meeting with your small group," said Parker Kleppinger, UWG Delight Ministries President.
Kleppinger has been involved in Delight at UWG since its founding on campus in 2017. She and a few of her friends got involved in the women's community group and have grown in the Lord and in their friendships in more ways than they believed possible. As a current UWG Nursing student who is also working two jobs, Kleppinger stays very busy, but she finds time to make her love and passion known for this community of girls.
"Being so busy, yet the Lord still allowing me to lead and grow these girls each and every week through his love and mercy is truly remarkable and empowering," said Kleppinger.
"There
is no better feeling than to love on these girls each week, pray with and for them and ultimately see the growth of fruits that God outpours through their lives."
Delight Women's Ministries is also unique from other campus ministries because it offers a setting that is different from other Baptist student ministries at UWG.
"With Delight being an all-women's Christ-centered community group we are able to discuss a variety of topics that young women experience in their college years that are not necessarily appropriate to talk about with men in the room," said Kleppinger.
Delight Ministries has been one of the major positive aspects of Kleppinger's college career at UWG thus far.
"This community group of girls has taught me a lot about being a servant leader for God's greater plan and purpose. The Lord has also taught me through Delight how to sacrifice my time and energy for these girls each week, and shown me overwhelming joy from being able to help advance their relationships with the Lord and other girls," said Kleppinger.
A joint ministry event is set to take place on Oct. 22 in the Campus Center Ballroom at UWG for all Baptist student ministry community groups to be able to come together and worship. This event is student led by believers in ministry groups across campus including: Delight, Campus Outreach, Baptist Collegiate Ministries, Wesley and Christian Campus Fellowship.
"We want to do events together and get to know other believers on campus," said Kleppinger.
"We
are all very excited for this night of worship event at UWG, since it has not been done in over six years."
Comments
comments