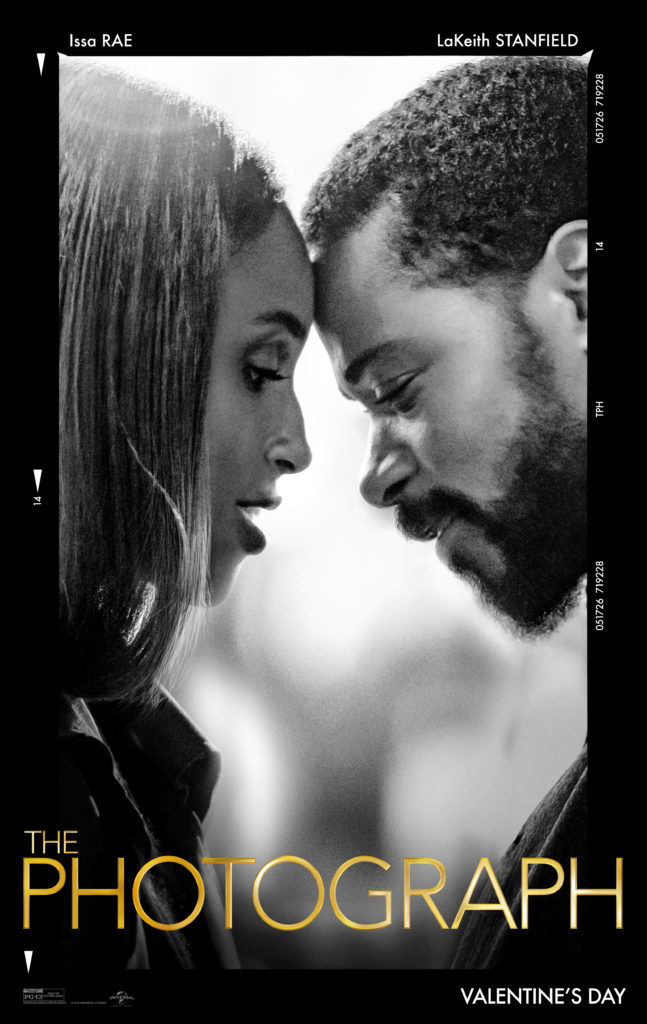 The Photograph is the story of how Mae Morton (Rae) meets and eventually falls for Michael Block (Stanfield). One of the most pleasing things about the movie was its managing to stay away from stereotypes and give a refreshing look into black love.
With every romance film, there is always a theme that is followed, especially when it comes to who or what the movie is trying to cater to. In the case of African American romance movies, the latest niche has been the "struggle love" genre.
"Struggle love" is the idea that a movie with black leads could not get together if they were not involved in terrible situations. The Photograph takes another approach and gives its characters normal, relatable life situations to handle and work through all the while creating a charming, beautiful film that can stand tall on its own.
The Photograph stars Issa Rae as the estranged daughter of a famous photographer and LaKeith Stanfield as an up and coming journalist who is writing about her mother. Their performances are wonderful separately, but the way they work and react to each other is one of the standouts of the film in my opinion.
It never feels that the chemistry between Rae and Stanfield is forced, every time they share a scene together they give off great, high spirited vibes. They make it seem like they're longtime friends and that is what matters most when it comes to being love interests in a movie. Rae and Stanfield are rounded out by a cast that is both funny and heartwarming and includes Lil Rel Howery, Chante Moore and Chelsea Peretti.
The main characters have different situations they are dealing with, that all manage to somehow revolve around the main character's deceased mother. Mae is constantly trying to figure out exactly who she is and what she is in her life. All she knows is that she doesn't want to be like her mother. However since she is in a lot of ways, she wants to move past it and be better than her mother.
Meanwhile Michael has problems settling in one place, always wanting new adventure but, unlike Mae, he knows that sometimes you have to take risks to obtain something you really wanted. Love is a risk all on its own and if you are that willing to fall into it then sometimes you have to be willing to do all that you can to make it work.
It is a completely normal relatable situation faced by real people every single day and to see that incorporated into a story about black love made it all the more beautiful and special to watch for me.
Overall, of course there are some moments of The Photograph that have their shortcomings but that is with every movie. The film has more good parts than bad, and is very reminiscent of old 90s gems with its direction, its themes and performances.