Atlanta's Jezebel Magazine celebrated their annual '20 Most Eligible' issue release with a festival themed party, #JEZfest, in Piedmont Park on Aug. 25. A University of West Georgia alumni, Lewis Parks, is one of the 20 Atlantans featured in the September issue of the magazine.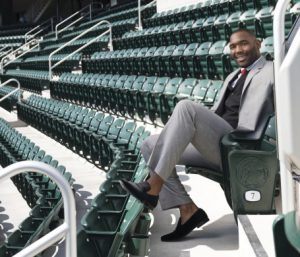 Thousands of Atlantans were nominated by someone close to them and 100 were called in for an interview before a final 20 were chosen to be featured in this year's Jezebel Magazine. The 20 most eligible partied with over 400 other guests in Piedmont Park with live performers and great local food. Kelly Travis and James McCoy Taylor from previous seasons of 'The Bachelor' hosted this year's #JEZfest sponsored by Bai Water. Stilt walkers were seen walking around as party goers mingled all night long. Food trucks were located along the outside of the party that included: CattyWampus, Nectar, Tex's Tacos and Mac The Cheese. An enormous crowd gathered around the stage to listen to live performers such as: MaMa Jane Smith, Revel in Romance, Haley and Alexis Band, Hunter Callahan, Ella Collier and even James McCoy Taylor himself ended the night with some old hits.
"The party was a different environment and vibe than that you would normally see in the Atlanta nightlife," said Parks. "It was a festival that had great food, music and beverages from local artists and vendors. I got to appreciate how all the 20 eligible Atlantans socialized and interacted with each other and to create possible friendships."
As a graduate assistant for the UWG football team in 2012-2013, Lewis Parks worked as a strength and conditioning coach and assisted the team at each game before graduating with a masters in education.
"One of my favorite memories at UWG that I had were on some Saturdays me, my brother and our two roommates who were graduate assistant football coaches, would cook a big feast at our apartment in The Orchard," said Parks. "We would invite 15 of our closest friends and coaches from different sports to have a 'day party' with good food and lots of alcoholic beverages."
Originally from Fayetteville, Georgia, Parks received his undergraduate degree from Bowling Green State University. He then went on to receive his masters in education from UWG but then changed careers after graduation from coaching sports teams to pursue a career in the pharmaceutical sales industry as a Professional Territory Sales Manager for Espada Dermatology.
The 29-year-old's article in Jezebel magazine includes facts about Parks such as: his perfect mate would be a God-fearing woman that is family-oriented and selfless. A few other facts about Parks included that he would love to be on the television show Fear Factor, has a twin brother and he would love to meet Martin Luther King Jr. one day to thank him. Parks enjoys working out, old-school music, playing golf and going to all different sporting events.
"I was very blessed to have gotten my Masters degree from UWG and felt that if I hadn't had the opportunity to further my education at UWG, I wouldn't be the person who I am or be where I'm currently at today," said Parks.