Campus Outreach is in its first year of hosting an athlete bible study called Athletes in Training (AIT). The Christian organization on UWG's campus has made time to get to know athletes on a personal level and have learned a lot from starting it this semester.
"AIT is an all athlete Bible study that we host each Monday night at 7 p.m. in the Athletic Operations Building at The University of West Georgia," said Beau Deugan, main director. "It is an opportunity for athletes from different sports to come together and to build community and also to grow in their spiritual journey while they are in school."
The weekly event consists of a large amount of student athletes looking to meet new peers who share their love for sports. Most students have a significant thirst for making lasting friendships at UWG, and this organization is providing a place for them to grow.
 "There has been a steady increase in community like I have never seen before here at West Georgia, even going back to when I went to school here," said Beau Deugan. "Everyone is going to each other's games and cheering on the other teams, they are splitting up into groups with people a few months ago they would've never spoken to. But they also are opening up more than they did at the start of the semester when we break out into discussion groups and really sharing big things that the Lord is teaching."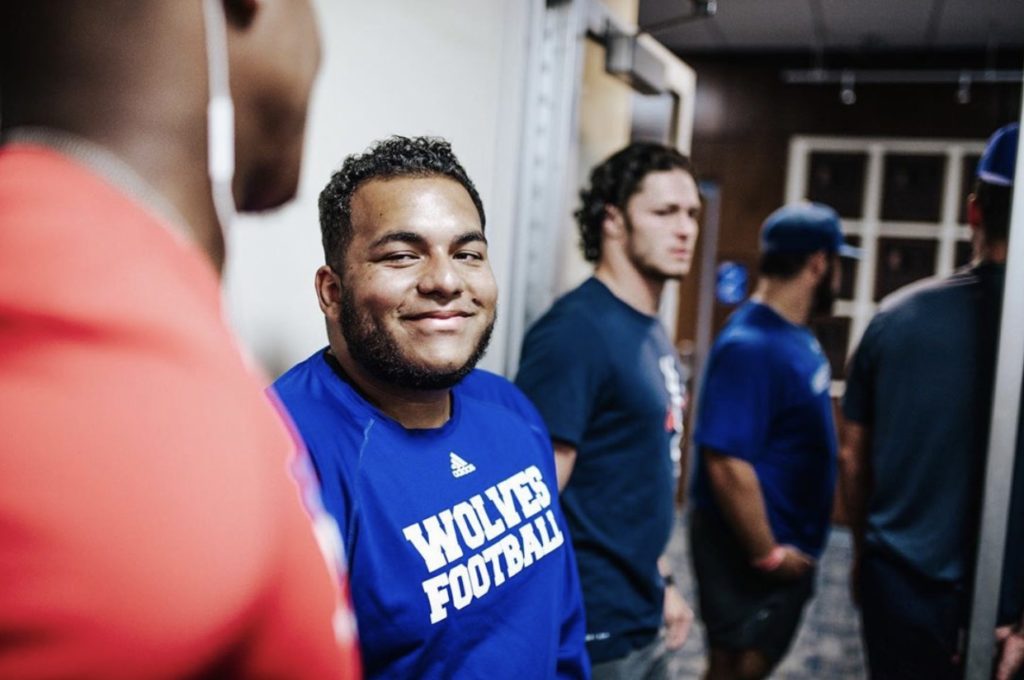 The group consists of student leaders, student athletes and the Campus Outreach staff team. Every group has held an important place in AIT's success this year. Students love to hear testimonials from other students and love that they have a Campus Outreach Staff to invest in them when they need it.
"The people running the show are myself, Tyler Clark, Rachel Wiggins and Zarah Spraggins but we love to give ownership to student leaders so they are constantly involved with being emcees, sharing their testimonies and even giving the talks later on this semester," says Deugan.
Campus Outreach has hosted this event every week to learn about student athletes and let them lead one another by sharing their personal stories to help everyone grow spiritually. The athletes involved have grown tremendously this semester and some of them have just started their spiritual journeys. It is because of a club/organization like this that each student involved can develop.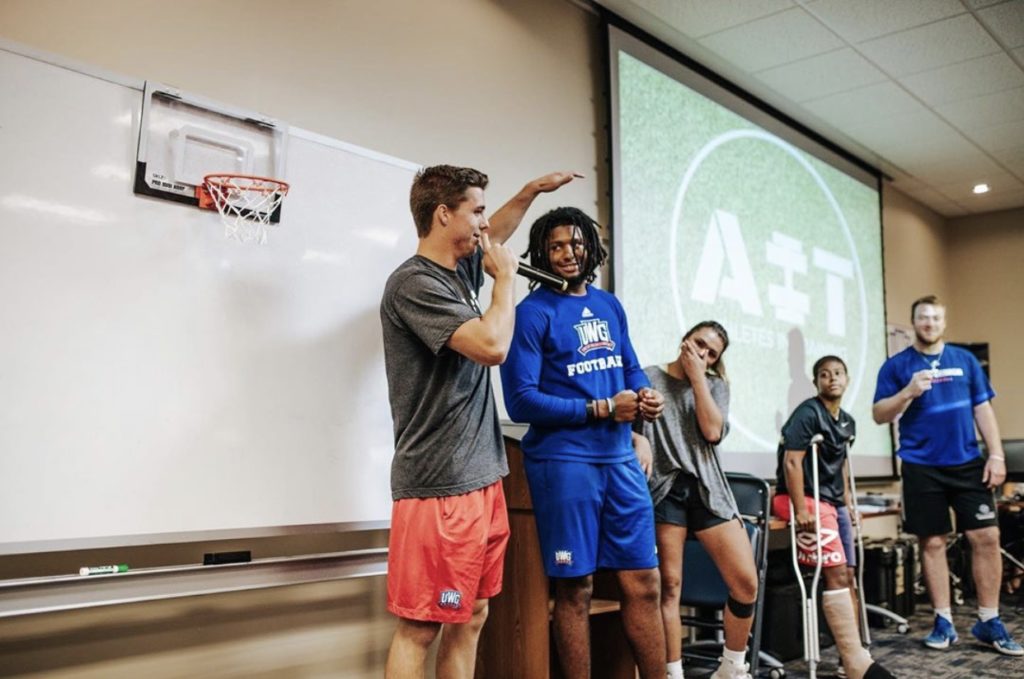 "We have had some football players and baseball players and one soccer player share their testimonies this semester and all of them have been amazing. There is something about when a peer shares something they have been through and how the gospel affected them personally that really drives home the point that the gospel is personal and relational," says Deugan.
There is no limit to what AIT can look like in a couple of years if it keeps growing like it has this year. Athletes all over UWG are learning that attending one meeting can lead to many more meetings. Attending one weekly meet up can change the trajectory for many athletes encouraging them to find who they are really meant to be.
"We would love to see these athletes take the next step in their walk with God and become true leaders and laborers for Him. We would love to have, one day, a group of athletes from all teams ultimately leading the meeting and leading discussion groups, that's the dream," said Deugan.
Comments
comments