The UWG Volleyball team lost their home opener against Lee University, getting swept 3-0 at the Coliseum. The Wolves were pummeled by Silvia Sartori and Alex Reuter, whose 28 points combined matched UWG's amount for the game, as well as Hanna Matthews who had a whopping 37 assists.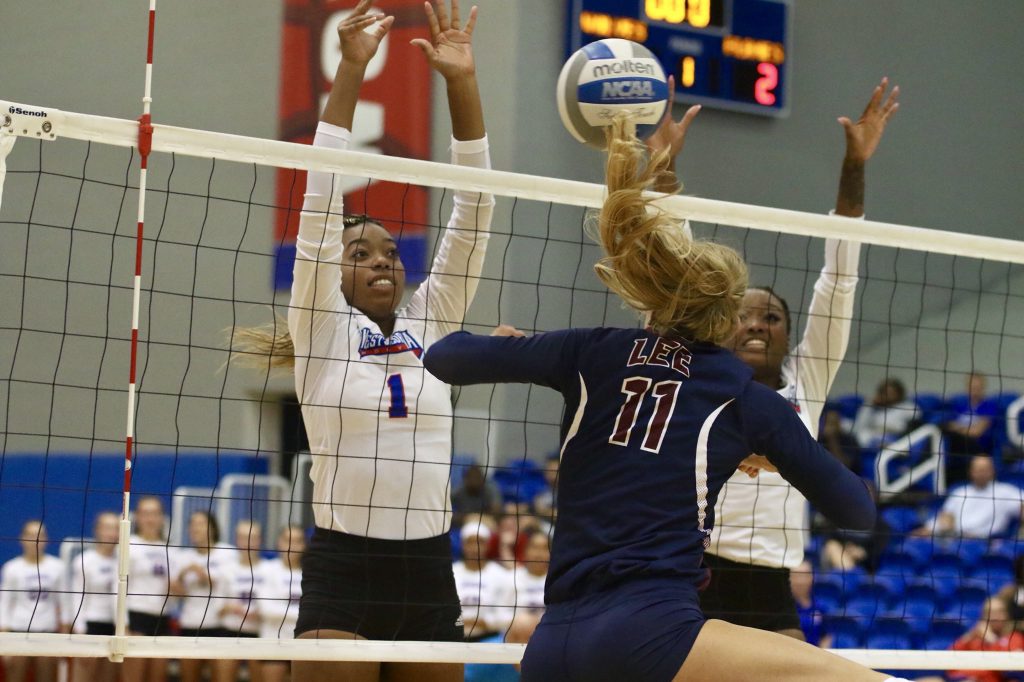 "We got off to a bad start," said said UWG Volleyball Head Coach Jon Moseley.
"I
think the girls were really nervous about playing the first home match and we played poorly."
The first set of Tuesday's match will likely be the worst from UWG all season. Lee won the set 25-9, with 15 kills to the Wolves' five. Perhaps the craziest part is the fact that UWG had a hitting percentage of
-7.4%,
meaning that they had more errors
(7)
than kills
(5).
Lee's, in retrospect, was 54.2%.
"We'd won the first set in all 7 matches of the season so far; for whatever reason we played overly tense and tight," said Moseley.
"It's
hard to play well when you're uptight like that and not relaxed. We talked about it and it got a little better, but it's just one of those nights where we weren't able to play the way we typically play."
Those numbers would fall back to earth by the end of the 2nd set, however the score would not. The final talley was 25/9, 25/19, 25/18. UWG was outscored 57 to 28 in points, 43-22 in kills, and their leading scorer for the game, McKenna Wharton
(6),
was three points behind Lee's 4th highest scorer for the game. Tuesday was simply a day the Wolves very much want to forget.
"We just weren't aggressive enough," said Moseley.
"We
didn't do anything to knock Lee off the net and get them off-balance at all. We let them play their game and do their thing. We played well for stretches where we got them out of their game for a little bit, but it wasn't nearly enough to make the game harder for Lee; so it was gonna be hard for us."
This is Moseley's first year as the head coach for UWG after Trina Braden resigned from the position last November. The Wolves record is 5-3 heading into matches on Friday at Shorter University and Saturday against Valdosta State at home. After going down in their first Gulf South Conference game, the Wolves have to bounce back this weekend to avoid falling too far back in the standings.
"We wanna see players that can transfer the skills, the abilities that we see in practice to a match against a good team," said Moseley
"We
have a lot of good players, tonight it looked like we had maybe two."
Comments
comments