Everyone has or has dealt with difficult coworkers who go out of their way to disturb, disrupt, and confuse the workplace. These people, usually known as the office 'shmuck,' can come in any shape and size. And while most people can't figure out why shmucks act the way they do, dealing with them serves as an even greater challenge.
In the book "The Shmuck in My Office," author Dr. Jody J. Foster provides working people with an insight into the minds of the people who make life at work even more challenging and suggests easy and instinctive ways of handling them.
"The book is essentially a field guide for people who are struggling with anyone who vexes or otherwise upsets or angers them," said Foster. "It asks readers to think holistically about the people around them to help understand their basic character structures in an effort to use the most effective strategies to coexist with them."
Besides being an author, Foster has a lot of medical experience under her belt. She is currently the Executive Medical Director of Penn Behavioral Health Corporate Services and leads the Professionalism Committees at the member hospitals of the University of Pennsylvania Health System. Foster also gained her masters of business administration, with a concentration in finance, from the Wharton School at the University of Pennsylvania. Her impressive achievements made her an ideal candidate to write the book.
"I was contacted by a literary agent who read an article in the Wharton alumni newspaper about the program I developed at Penn to intervene with disruptive physicians," said Foster. "He felt the topic was of broad interest, asked that I write a book for the lay public about my approach. My co-author and I both work full time, so the book took about two years to write."
With her vast work experiences and hectic workload, it comes as no surprise the book took little to no additional research to prep. Foster simply wrote what she already knew.
"I am a practicing psychiatrist and have been working with people who get into interpersonal trouble with others for nearly thirty years, so no new research was required for the concepts behind the book," said Foster. "That said, a great deal of time was spent developing a bibliography of substantiating material for the concepts we put forth."
The book describes the different types of disruptive people, from the dramatic to the erratic, and explains how to deal with each of them in their own way. It also helps readers identify if they are the office shmucks, and provides a step by step guide to changing their behavior.
"I am hoping to create happier and healthier work environments by encouraging people to step back and attempt empathic postures, even when difficult situations arise," said Foster.
The University of West Georgia will host Foster at the Townsend Center on Sept. 12th, where audience members can pick up a copy of the book, and listen to Foster engage in an in-depth discussion about the book and answer any and all questions.
"While this isn't my first event at all, I will admit that the public attention I am receiving after a long career hidden at U Penn is a bit surreal," said Foster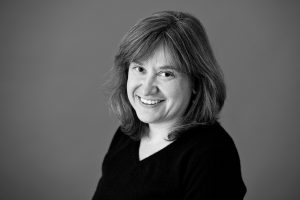 Comments
comments