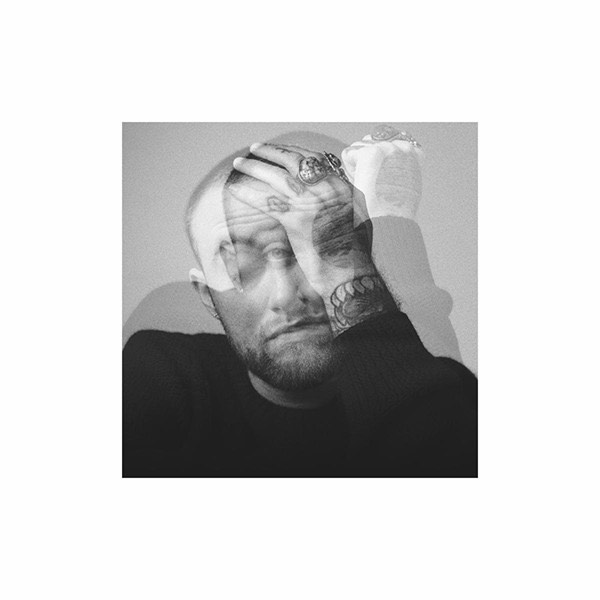 A palpable emotion overcame dark rooms as dilated eyes began to well. A single blink would cause tears to pour down. As Thursday night blurred into Friday morning, Mac Miller fans prepared to experience the rapper's first posthumous album, "Circles." While many fans refreshed his artist page at 12 a.m. across various music platforms, others could hardly come to grips with the thought that this would be the first album release that Mac wouldn't be here to see.
For many, Mac was more than an artist. The relationship he shared with his core fans transcended music. It wasn't the fact that he had six Billboard top five albums, or that he had more than 20 top 100 hits. It was his unguarded approach to life that captivated his fans. He openly expressed his vulnerabilities, and he lifted the veil that barricaded fan from artist. Mac, unabashedly, talked about his battles with addiction, mental health and depression.
When it comes to this type of sincerity from hip-hop artists, Kid Cudi can be considered as the person who kicked down the door. Before Cudi emerged into prominence in the late 2000's, the idea of being expressive with one's emotions/demons was rare within hip-hop. Artists like Travis Scott, Kanye West, Kendrick Lamar, Uzi, Jaden Smith, and Asap Rocky call Cudi their inspiration. While a much longer laundry list of artists who look up to Cudi could be mentioned, this is to say, that such honesty is relatively new within the culture. The same thing that Cudi represents to his fans, Mac represents for a younger generation. Mac didn't hold back his true self. He didn't hide. In an industry full of frauds and artificial plants, Mac was real.
He noted the shift in his artist development from his younger self, attempting to make "bangers," and his growth into what he became. He said that he no longer wanted to feel numb, and that he began "to make the music [he] actually wanted to make." This meant that he was no longer going to let what others felt would be successful dictate the art that he created. He grew up and grew into himself, the man that inspired millions. Unapologetic and unflinching, Mac made it clear that he desired to lead a life of purpose. With more than 21 million monthly listeners on Spotify alone, the anticipation for "Circles" was obvious. With flowing tears smeared across the cheeks of those who could not contain them any longer, his fans' nervous anticipation had peaked. Audible deep breaths were taken. The time had come to press play.
Throughout his career, Miller was no stranger to sharing his vulnerabilities and struggles. "Circles" was no different. He sang about his feelings of being without direction. He felt trapped within an unbreakable cycle. The first track likely served as an ode to the culminating track of his previous album, "Swimming." "It go on and on," said Mac in his final verse of the album. "Just like a circle, I go back where I'm from."
It is this earnest lyricism that endeared Mac to millions of fans. Mac allowed his fans a look into his life in a way that many artists fear. He understood that his truth was not exclusive to himself, but rather a shared affliction of many. He turned his pain into inspiration. "Why don't you wake up from your bad dreams," rapped Miller. "When's the last time you took a little time for yourself? There's no reason to be so down. Rather fly around like there's no ground."
"Everybody's gotta live, and everybody's gonna die. Everybody just wanna have a good-good time. I think you know the reason why." – Mac