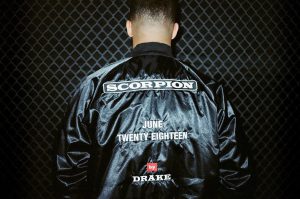 No other artist on the music scene seems to be having more success right now than Drake. Since his debut in 2009 the Canadian born, actor-turned-rapper has won nearly 100 major awards for his music including three Grammys. He has broken multiple Billboard records in several countries and continues to set trends for the genre.
Drake's massive success can be directly attributed to his hard-work in the industry. When Drizzy is not busy throwing money in the club, personally donating money to schools and struggling families in Miami, developing his own brand of whiskey, pursuing entrepreneurial interests or being a global ambassador for the Toronto Raptors, he is in the studio constantly producing new content or featuring on hot new songs with other artists.
The self-proclaimed '6 God' has released seven consecutive number one albums. His last two albums Views and More Life, respectively, reached quadruple-platinum and set streaming records.
On April 16, Drake posted a photo on his Instagram account under his producer pseudonym, champagnepapi, wearing a jacket reading "Scorpion" and "June Twenty-Eighteen" teasing fans of a new album drop.
According to Billboard, Drake made a surprise appearance at a Majib Jordan concert in Toronto on April 5. "The reason I'm here tonight is because I'm back in the city finishing my album," he told fans. "I've got a new single dropping tomorrow night, too, just in case you get some free time."
Since the announcement is still so new, there are very few to no other details other than Drake's confirmation that the album, titled Scorpion, will be released in June 2018.
Good thing Drake released the Scorpion lead single "Nice For What" on April 6 to hold fans over until more news on the new album surfaces. In "Nice For What" Drake stays true to a New Orleans 'bounce' style of hip-hop – a sound best known from artists such as Webbie and Lil Boosie.
The beat and background vocals in "Nice For What" are sampled from the 1998 song "Ex-Factor" by Lauryn Hill. In "Nice For What" Drake raps about Women's empowerment in the digital age. With lines like "Workin' hard, girl, everything paid for/First-last, phone bill, car note, cable" Drake shows, throughout the song, how he appreciates the hustle and independence of women today.
The video, released on the same day, features a cameo of working Hollywood actresses Olivia Wilde, Misty Copeland, Issa Rae, Rashida Jones, Jourdan Dunn, Tracee Ellis Ross, Tiffany Haddish, Yara Shahidi, Zoe Saldana, Elizabet and Victoria Lejonhjarta, Letitia Wright, Bria Vinaite, Emma Roberts, Syd and Michelle Rodriguez. These women are all known to be independent and hard-working women in the industry.
Seeing actresses such as Wilde – best known for her supporting role in House, M.D. and Jones – best known for her supporting roles in Parks and Recreation and The Office, outside of their otherwise more serious roles make the video enjoyable and gives the song a more light-hearted, celebratory feel – keeping it true to that New Orleans 'bounce' style.
Themes uplifting women in his songs are not uncharacteristic of the multi-platinum artist who is known to be an outstanding advocate for women's equality, have a soft spot for romantic relationships and, last November, even stopped a show for a woman that he noticed may have been in an uncomfortable situation.
As anticipated, on Monday, April 16 Drake's new single "Nice for What" debuted at number one on the Billboard Hot 100. This go around he is second only to himself passing his previous number one song "God's Plan", which had an 11-week run at the top.
Drake is only the 13th artist to ever knock off his own number one song.
It looks like Drake is "back in 2018 to give us the summary", the final lyrics to his most recent album More Life. Any news of new Drake content comes with momentous hype – a wave that takes the hip-hop community by storm. The 6 God's unmatched talent and constant release of new music prove that his dominance in the rap game is here to stay.