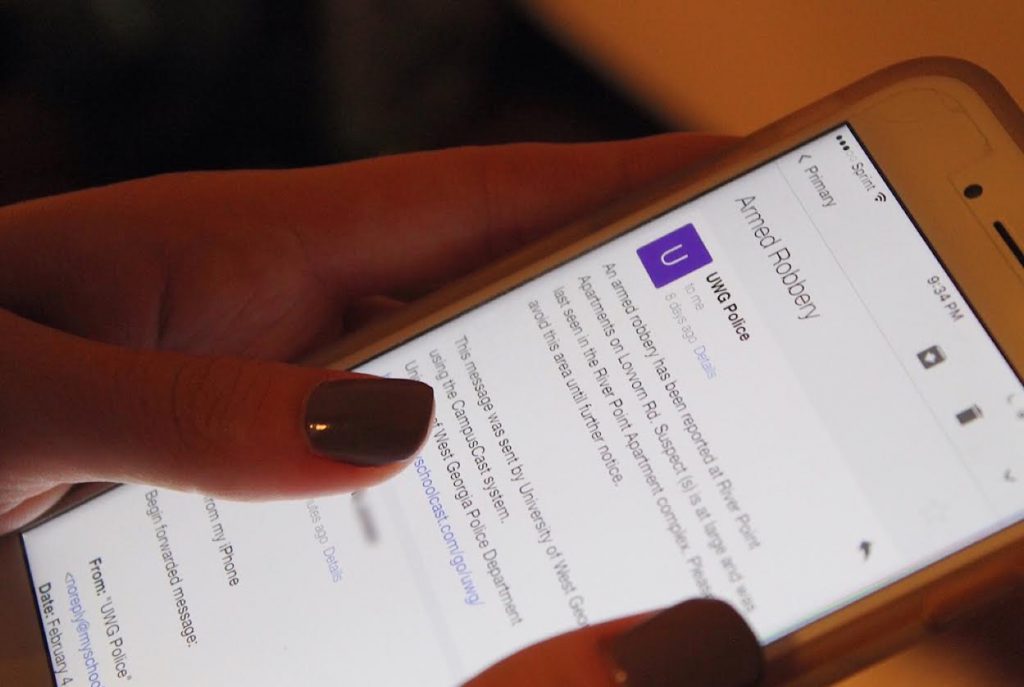 At a press event, Monday Feb. 13, a suppression partnership was established with local law enforcement at the county and city level with the university police. The main goal of the event was to create an alliance with local law enforcement that will keep the community safe. The partnership included the Carrollton Police Department, the Carroll County Sheriff's Office and University Police.
"As the university continues to grow, so does our commitment to provide a secure environment in which students, faculty and staff can learn and succeed," said Dr. Kyle Marrero, the President of the University of West Georgia."
Sale and distribution of marijuana are prominent factors to the crime on campus leading to robbery and assault. The majority of this activity takes place off campus at the apartment complexes surrounding UWG.
"In the last several months, high profile incidents have occurred at apartment complexes adjacent to our campus. These incidents included assault, robberies, gun fire, and related crimes. Local public safety officials say much of this activity results from marijuana use and distribution." said Marrero. "Though some of these activities involve student tenants, often the offenders are not UWG students and have no ties to the University of West Georgia."
Steps are being made to further ensure security at the University of West Georgia. Apartment managers and owners of the surrounding area have been invited to join the partnership in an effort to become a part of the solution.
"On Feb. 27 at 3:00 p.m., we will bring all of the apartment owners and managers together to meet with them so that we can come together in partnership and collaboration to ensure that our environment is safe," said Marrero.
In some cases, others have said that UWG's admission requirements play a significant role in the crime on and off campus.
"People say that we must be lowering our standards, but in all actuality our incoming freshmen GPA is the highest it has ever been," said Gary Leftwich, the Director of Strategic Communication at UWG. "We are simply having to work to soothe the fears of the community. We are addressing those fears."
"This situation is certainly not unique to West Georgia. In fact, the University of West Georgia is one of the safest campuses in the University System of Georgia, but that is not enough," said Marrero. "Allowing these issues in certain areas is a threat to our campus and could be detrimental to our students. We are simply not going to allow this environment to continue."
Protect Our Pack is the operation that the suppression partnership is using to ensure safety across campus and throughout the community. Its purpose is to provide resources to students for safety purposes. For example, officers are available to escort students across campus if the students request it. Protect Our Pack also allows students to access UWG cares and report any crime that they feel is important or find helpful resources on a variety of issues.
"Also, to ensure safety and security, we received a Stanley grant in which we received $150,000 for lighting and video surveillance cameras," said Marrero. "The thing I think is the most important about Protect Our Pack is that the students are taking it upon themselves. They see this as protecting their own pack together."
The efforts to make certain that the safety of UWG is being regulated and improved will begin in mid February and will continue indefinitely.
"We are going to do everything we can do to keep the students, the faculty, and our friends and family around us safe. We are going to do it together as a community," said Leftwich.
Comments
comments