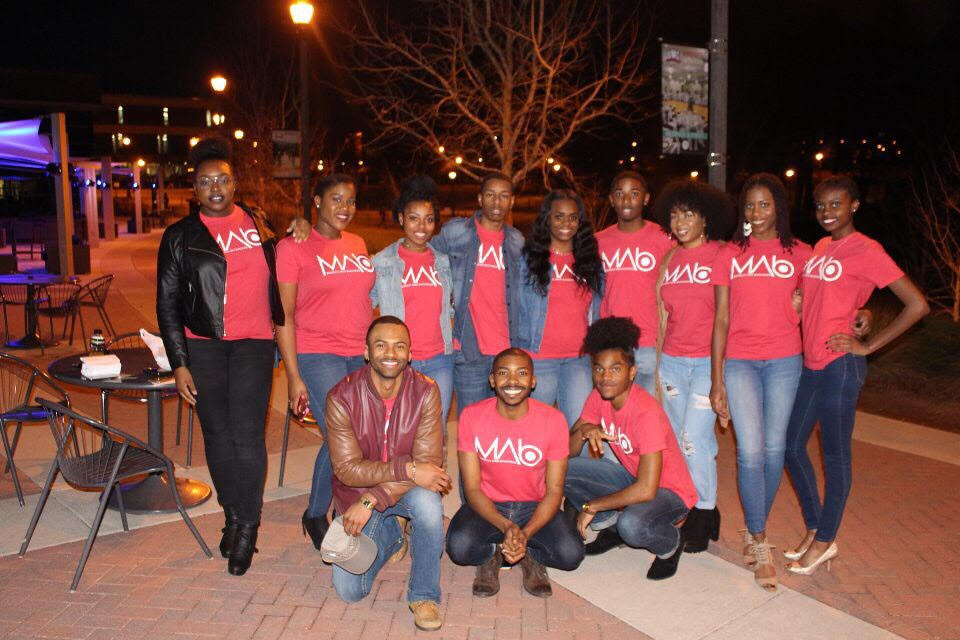 The University of West Georgia has an extremely diverse campus. Unfortunately, most people are either unaware or do not want to admit it. The African American presence on campus has grown in the past few years. There are many organizations on campus geared towards bringing African Americans together. Models and Business is an organization who is determined to make the African American student body stand out amongst the rest.
Models and Business is a modeling troupe that was created in 2014 by then president Kirstie Crumbley who graduated Fall 2015. The organization is now being led by UWG Marketing major Keith Crawford. Models and Business put on a lot of events throughout the semester and regardless of the event, the organization makes sure there is a strong presence of African American talents involved.
Over the century, the growth in the black student population has radically transformed the size of UWG and who we are as a university. The size of the black population of students on campus is the size of the student population at UWG for approximately 90 years of its 100 year history. Meaning black students are a campus within themselves. According to the federal definition for a predominately black school, there has to be at least 40% of black students in attendance. Currently, UWG is almost at 37% and growing with every semester.
The number 1 performing academic student we have in terms of gender and race profile is the black female. She also has the highest graduating percentage and better progression throughout her campus career. These facts are available for anyone to look up but they are not emphasized which is why organizations such as Models and Business feel the need to do their part in making the black presence on campus known. "There is so much greatness inside of the African American culture here at UWG that goes unnoticed," said Crawford. "The campus is only seeing the beginning of the greatness African Americans have on campus no matter the race which is why Models and Business feels the need to showcase the black talent we have on campus."
Models and Business put on a lot of events throughout the semester and, regardless of the event, the organization makes sure there is a strong presence of African American talents involved.Models and Business are mostly known for the fashion shows they produce. They have put on four shows so far and are in the process of putting together their fall 2017 show. During their fashion shows, they like to showcase many UWG student's talents. They also welcome make up artists, hair stylists and photographers into their organization. Models and Business makes sure to play their part in providing African American students on campus with a place to showcase their talents by asking some to perform during their show intermissions. "We like to keep our intermissions geared to students on campus to keep the black empowerment and provide them with a place to showcase their talents." In the past years, they have had performances from….
Along with the theme of black empowerment, Models and Business just wrapped up "The Black Project" along with students from other organizations including, Black Student Alliance, College Girls Rock, National Association for the Advancement of Colored People, National Council of Negro Women and The National Pan-Hellenic Council. "It was geared towards commemorating and exemplifying our African American students because we don't see too many activities or events that showcase our talents." The Black Project consisted on many events like The Beat Expo, Black History Eve, Showtime at the Apollo and The BELAS (Black Excellence leadership awards). "All highlighting and showcasing black excellence on campus from artists, poets, dancers, hosts, event planners, models, photographers and even political debaters," said Crawford.
Models and Business also aims to promote confidence within their organization and the student body at UWG. "Models and business is an organization that strives to let people know that confidence is key," said Crawford. "We tell everyone that no matter your size, shape or sexual orientation, you should always feel confident in your skin." Crawford tries to make sure that every model in the organization books jobs and is not discriminated against for any reason. "Most of the time, designers will try to choose the models," said Crawford. "Sometimes they can choose the same look and person for jobs. We don't want any of our models to be able to say they never book jobs." During the early communication stages with designers, Crawford tries to tell them that he usually chooses the models for the shoot. He feels like it's best to know what the designer is looking for and decide which models will be best so every model gets the chance to participate.
Models and Business enjoy making sure their troupe feels confident and are putting their best foot forward. The organization believes in inclusion for all people regardless of physical appearance. they do a lot to make sure the African American presence is known on campus but Models and Business is open to diversity within their organization and collaborating with different organizations on UWG campus.