Rescuing animals is a beneficial job in our society, not just for people but for the animals also.
As of two weeks ago, California became the first state to require pet stores to exclusively sell rescue animals when California Gov. Jerry Brown signed the Pet Rescue and Adoption Act, or Assembly Bill No. 485, into law.
Beginning in January 2019, stores found in violation of this law will face a fine of up to $500, and until then, private breeders are still allowed to sell animals independently. The Act is limited to dogs, cats, and rabbits, but it is still a great win for the defenseless animals.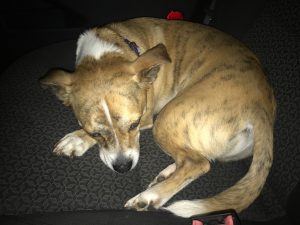 Right now A.B. 485 is receiving substantial support from a lot of animal rights activist across the country and several animal welfare organizations, including the Humane Society, the nation's most efficient animal protection organization.
"The bill states that its goal is to reduce the number of animals sold from shelters and businesses with mass breeding operations known as 'puppy mills' or 'kitten factories,'" said the bill's author, California State Assembly member Patrick O'Donnell.
"Because pet stores are one step removed from the breeding of the animals they sell, store owners rarely know the breeding conditions of their animals," a California Legislative Assembly fact sheet reports. "In many cases, puppy mills house animals in overcrowded and unsanitary conditions without adequate food, water, socialization or veterinary care."
According to the Humane Society, the irresponsible breeding of animals result in over 1.5 million euthanizations each year in the United States. They also mention that 99 percent of pet sales come from puppy mills, a fact that is both shocking and disturbing.
Luckily, there are more benefits gained from the law. These include a dropped rate in unnecessary euthanasia, an increase in pet adoptions, and most importantly, an overall better animal treatment and welfare.
On the other hand, the bill does serve problems for independent pet breeders. There are good breeders out there who follow the law and breed to keep certain varieties of animals alive, and this law could hurt them tremendously. If they're not allowed to keep doing their work, eventually those breeds will go away and become nonexistent. Also, a lot of pet breeders rely on the business as a source of income, so this new law will hurt them on all levels.
While the bill is only effective in the state of California right now, it could set new standards for pet stores nationwide. Recent reports show that Georgia has one of the highest rates in animal euthanasia in the country, and even though many shelters are adopting the 'no-kill' policy, this still leaves the shelters overcrowded.
So far, Georgia has not made any statements in regards to this law, but because it is such an activist state when it comes to animals, there will likely be a push back on both sides if Georgia tries to put the bill into effect.
While the Pet Rescue and Adoption Act is a step in the right direction, there are still a few modifications that have to be made before this law is perfect.