Success in the field of Mass Communications requires continuous persistence and diligent work, but most importantly connections to those in the field. For one former UWG student, success was achieved through just that.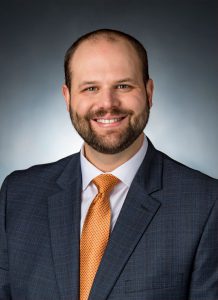 UWG alumnus and keynote speaker for this year's Media Day, Jacob Hawkins, was able to find success in the Mass Communications field from being able to adapt to the forever changing aspects of the field as well as putting in continuous work on the side. Graduating from West Georgia in Dec. 2006, Hawkins says it is not only his work ethic that got him to where he is now but knowing the right people.
During his freshman year of college, Hawkins went to Career Services and met with one of the career counselors. A year later, that same career counselor called him and told him about an internship opportunity at CNN with UWG alumnus, Paulo Nogueira, a producer there at the time.
With no prior experience other than writing for The West Georgian and waiting tables at Olive Garden, Hawkins interviewed for the position of broadcast intern and landed the job.
"This was a great experience for me. It was during Hurricane Katrina and I was in the science and technology division," said Hawkins. "I did a lot of intern stuff like logged tapes and wrote scripts."
Although the internship was unpaid, Hawkins gained a lot of experience there and made numerous connections that eventually led him to his next internship at the Georgia Aquarium.
"A producer that left CNN before I started there was then the VP of PR for the Georgia Aquarium," said Hawkins. "After the internship at CNN, Paulo told me to connect with Dave Santucci. So I called Dave, had an interview and got a summer internship at the Georgia Aquarium doing PR," Hawkins continued.
Working as the Public Relations intern at the Georgia Aquarium was Hawkins first real exposure to PR. Through this internship he was able to be a part of cool projects, like working on a Tyler Perry film, media tours and more.
Although Hawkins' connections landed him amazing job opportunities, it was also his work ethic that helped him get to where he is now.
"No matter who you know if you don't know what you're doing then that does not matter. Someone will always figure you out," said Hawkins.
One internship that he attributes to his professional skills as an undergrad is interning at the UWG Office of Communications and Marketing.
"This was like a boot camp for me," said Hawkins. "We were turning out press releases all day every day. Through this internship I learned not only how to pitch but how to create press releases very quickly."
While Hawkins was at UWG, Public Relations was not offered as a concentration within the Mass Communications department. He discovered PR through one of his peers in college. He was originally interested in broadcast and journalism, but still continued to do PR internships.
"In high school I didn't even know PR was a thing or career field; PR really just fell into my lap," said Hawkins.
Networking is something that Hawkins finds very important. He wants to stress to students that building genuine connections with people and also being a kind person is very important. He attributes many of his jobs from the connections that he has made.
For the past five years, Hawkins has been working at Georgia Power as the Corporate Communications Manager. Unfortunately working in PR, there is no typical work day. Every day is different and that's what he loves most about his job.
"To be successful in this field you have to be adaptable, you have to know how to multitask and prioritize because things change every day," said Hawkins.
Comments
comments