Some students in college overlook the value of networking and focus on graduating. Although graduation is the final goal, students have to be involved in order to market themselves to future employers and it simply starts with communicating with others. UWG's branch of the Public Relations Student Society of America (PRSSA) seeks to advance the profession and the future of PR students.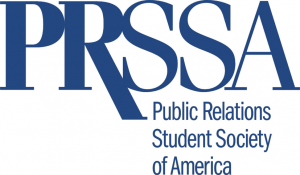 In the past, it was difficult for students who had a Public Relations concentration to find connections that could set them up for the future. PRSAA is an organization that offers professional development, network opportunities and news in the industry. The organization is made up of about 10,000 students worldwide and is organized into over 300 chapters from four different countries. Here at UWG, the chapter's purpose is to embellish their student's credentials and prepare them for the industry.
"The UWG chapter's purpose is to provide opportunities for students to learn about the robust PR industry and provide professional development opportunities, networking, and insight into how the corporations, businesses, and organizations utilize public relations and media relations," said PR Concentration Head and UWG PRSSA Adviser, Dr. Hazel Cole.
The UWG chapter has been doing a variety of things in order to get students interested and involved in PRSSA. For example, Kim Jones, President of the Community Foundation of West Georgia spoke on Feb. 20 to share her experience as a PR professional and what it entails.
"We invite all students to participate in various professional activities throughout the community," said Cole. "We host workshops, invite professional industry speakers to campus, participate in community activities with nonprofits and offer leadership roles for students."
The benefits are substantial to students as they launch their careers in the PR industry. Enhancing education, establishing leadership and introducing the role of the power of communication in management are a few of the advantages to being a PRSSA member. Another benefit is having the opportunity to attend professional conferences.
"Our students have opportunities to attend professional conferences such as Real World PR conference in Atlanta, as well as regional and national conferences," said Cole. "Students are also provided opportunities to shadow PR professionals in corporate settings to learn about media relations, crisis management, branding and a host of other business-related management functions."
With Cole being the advisor for PRSAA, she has been a helping hand to students becoming more aware of the organization. Students taking advantage of the benefits that are placed before them in college is significant in determining their future. The organization is increasing its members but still sees room for progress by targeting students sooner in their college careers.
"Students are the heartbeat of our professional organization," said Cole. "If students wish to grow as a professional, they must be proactive in their approach. UWG PRSSA is the professional student organization that encourages leadership and action."
Comments
comments