UWG's Collegiate Panhellenic Council (CPC) is preparing for its next group of leaders. Applications to be on the next council closed in November and the current council is getting ready to announce its newest members.
The CPC oversees all seven Panhellenic sororities, meets with Panhellenic delegates from each sorority and organizes events to bring members together. This year the council sought to unify all of Greek life on campus and strengthen the bond between them and the Interfraternity, Multicultural and National Panhellenic councils.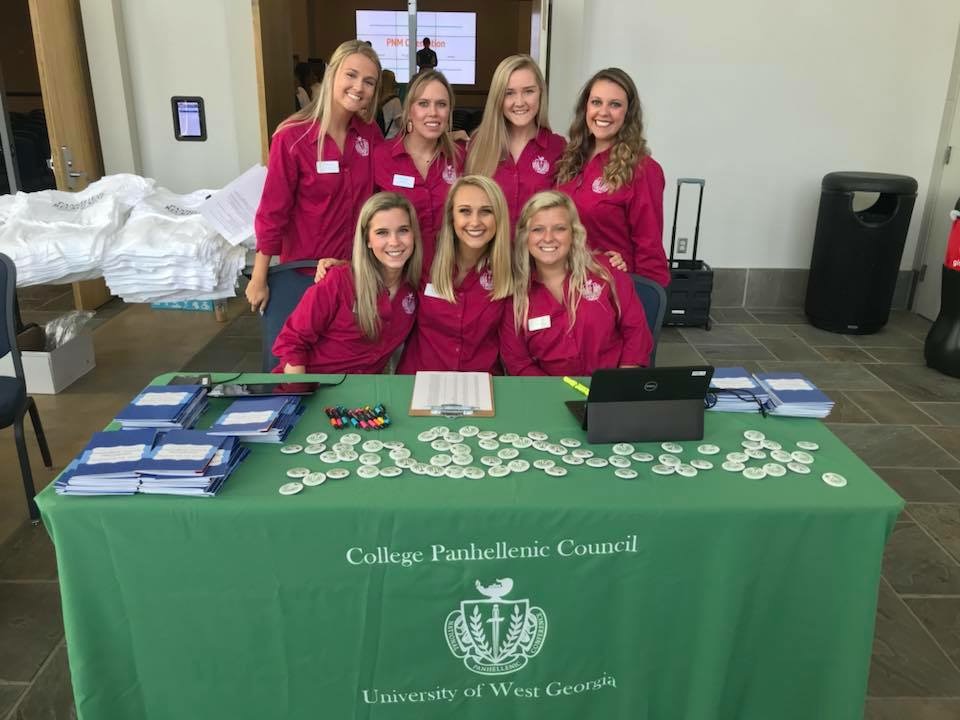 "Our main goal as an executive council was Greek unity among our Panhellenic sorority life and also with the other councils," said Sarah Buice, Vice President of Member Development. "We really strived this year to plan events with each council and lead our Greek community effectively. We also focused heavily on communicating with all chapters and organizing weekly delegate meetings so that each Panhellenic sorority was in the loop about what we were planning and doing."
The council decided to make changes from previous years after attending an Association of Fraternal Leadership and Values conference in Indiana during the first few weeks of their positions.
"This experience was really enlightening for all of us, and it also played a huge part in strengthening our bond as a council," said Buice. "Through this, we not only built relationships that made us a strong team, but we also got many ideas to bring back to the University of West Georgia to experiment with and try to implement in our own way with high hopes of getting our members attention and getting them involved."
One way that CPC did this was by beginning a Panhellenic-wide philanthropy. Before recruitment this semester, CPC announced plans to partner with Circle of Sisterhood, a charity dedicated to raising money for girls' education around the United States and developing countries. The next council will be able to start planning philanthropic events. Further, the current council began other brand new programs that they hope the next council will continue.
"For the first time ever, we were able to have a Greek Life Academic Awards Banquet," said Buice. "This was solely organized and hosted by the CPC council, but we included all four councils. With this event being one of the main events of my office, I put a lot of planning and effort to make it a good start to a new tradition. I would say that it ended up being very successful. Everyone was pleased to receive invitations and be honored for their high academic achievement."
After learning so much and implementing these new initiatives, the council is ready to pass the torch to the next group of women who will lead CPC. The next council will be announced at the Panhellenic's End of the Year Celebration on Dec. 4.
Comments
comments